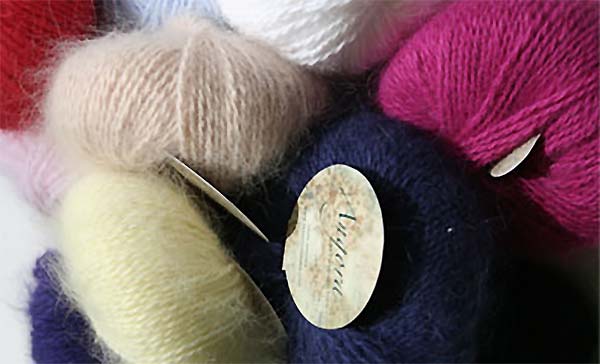 $6.40 or less after FAB Discounts (Reg $8.00) + FREE U.S. SHIP OVER $75
---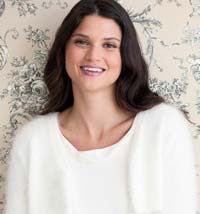 100% Pure Angora in cute, soft, fluffy little bits of knitting heaven in a rainbow of colors. Beautiful, ultra soft angora yarn with NO fillers. A beautiful Angora with no synthetic additives in lovely colors. Featured in the Vogue Knitting bridal shrug and the Kate Middleton cardigan (at right)!
---
FIBER: 100% FRENCH ANGORA
WEIGHT/yardage: 10G/49 YDs
GAUGE: 5st = 1" on US 8 (5.0MM)
---
Please note: Angora production is being reduced all over the world, and France's production has basically been shut down. Colors show are available, and we will update information on this page as it becomes available. The same goes for our Belangor Angora :(
---
See also Belangor French Angora.