KNITTER'S GIFT GUIDE: 100+ GREAT KNITTING GIFTS!
LAST MINUTE GIFT SOLVED! GIVE a KNITTER'S GIFT CERTIFICATE!
---
3 great gift ideas for expert knitters
---
3 great splurge Luxury knitter's gifts
---
3 great cashmere knitting kit gifts
---
3 great artyarns knitting kit gifts
---
3 practical knitter's gifts
---
3 gifts for the urban knitter
---
3 great knitting book gift ideas
---
3 great budget knitter's gifts under $25
---
3 great knitter's stocking stuffers
---
3 special knitting needle set gifts
---
MORE GREAT knitting gifts
How to find the perfect gift idea for your knitter?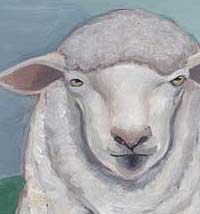 We're often asked how to choose a gift for a knitter. It can be a tough call, but for us the trick is finding a gift that matches someones personality, finding something you know they don't have, maybe giving a new knitter a starter kit—or going out on a limb and buying something totally extravagant—something you know they would never buy for themselves!
---
we can help find the perfect knitting gift
No matter how experienced or well-stocked your knitter is, follow your heart and you'll find the perfect gift! If you need help just ask and we'll help put together the perfect gift for your knitter! Anything can be a gift at FAB! Just click MAKE IT A GIFT at Checkout, and we'll add gift wrap and a custom card for only $5.00.
---
LAST MINUTE KNITTING GIFT?