GALLER | Belangor | 100% Hand-Combed French Angora
$10.40 after Fab Discounts applied at Checkout (Reg $13) + Free U.S. Shipping over $75!
---
Belangor is the most elegant angora ever. It is French born and made, and for commercial angora, comes from the only breeder left in France who humanely grooms his rabbits. This is Cruelty Free Angora. Please read about these lovely animals and the process by which they 'donate' their fur for this beautiful yarn in our Belangor Essay at right.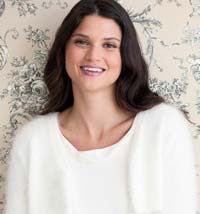 Pattern: Kate Middleton Angora Cardigan
Don't be fooled by other lesser quality Angora blends, this is THE authentic Belangor™ French Angora. This decadent luxury fiber comes in a variety of gorgeous, luminous shades.
FIBER: 100% humanely harvested French Angora Rabbit Hair
LENGTH: 33 yards/10 Grams
GAUGE: 4 stitches per inch
Stock item: You may over-order on this item and your order will ship in 3-5 days.
Galler Handcombed French Angora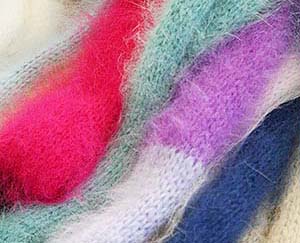 Extremely warm, this lighter than air yarn feels sumptuous against the skin, and is a favorite for cowls, hats, mittens and scarves. Galler Yarns has imported this yarn continuously since 1951. In 2013 this pure natural yarn, made from fibre hand-combed from carefully tended Angora rabbits, was officially designated as an Artisan Product in France.
Gauge depends on needle size - this can be knit as a DK or worsted, in a dense fabric or an open almost lacey one. Swatching can help determine correct gauge for your project; the swatch yarn can be re-used if undone gently. Every beautiful, adorable ball is it's own little ball of delight!
Above right, an amazing "halo effect" defines this beautifully soft angora!
---
FIBER: 100% Artisanal Hand-combed - humanely harvested French Angora Rabbit Hair
LENGTH: 33 yards/10 Grams
GAUGE: 4 stitches per inch
SOURCE: Humanely Combed French Angora
CARE: Handwash with care, dry flat; or have dry-cleaned at a facility with experience in this kind of fiber - the fiber felts easily