| | |
| --- | --- |
| | |
| | Ebony and Rosewood Single Point Needles, Crochet Hooks, Double point needles and our Beautiful Triangular Rosewood Needles |
Introducing ZEN, our new Line of Rosewood & Ebony Needles & Crochet Hooks, and our very special Rosewood Triangular Needles.

Our beautiful Zens are made from hand harvested Ebony and Rosewood, and feature excusive filial designs and an extra special hand-rubbed finish. Every pair of Zen comes in its own Handmade storage pouch, to keep your needles safe when not in use. (LOL).

Check out DELLA Q's beautiful Cases for these needles.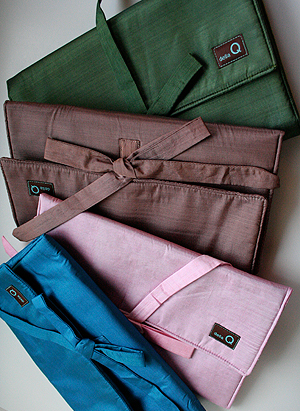 Need a gorgeous and super functional case for your needles? Look no further Della Q silk knitting needle cases, for both straight and circulars, including the QUE circular needle case....