TRENDSETTER YARNS
Trendsetter Yarns
Trendsetter Yarns was founded in 1988 by Myrna Klein and her son Barry Klein. Their vision was to create and distribute yarns for knitters, crocheters, and weavers with a focus on setting trends through innovative patterns, creative design features and fibers that are inspirational.
Below, knitting training videos from Barry Klein of Trendsetter Yarns.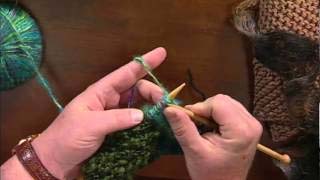 "Trendsetter started as a dream. My mother and I wanted to bring the most exciting, creative, innovative and trendsetting yarns to the U.S. yarn market. After 30 years, I believe we've done just that."—Barry Klein
Almost three decades later, Trendsetter Yarns continues to pride itself on its creativity, timely delivery, and friendly staff. Trendsetter Yarns is now the sole U.S. distributor for Lana Grossa, Cardiff Cashmere, and Rooster Yarns.