Pakucho Chunky Flamme | Bulky organic cotton yarn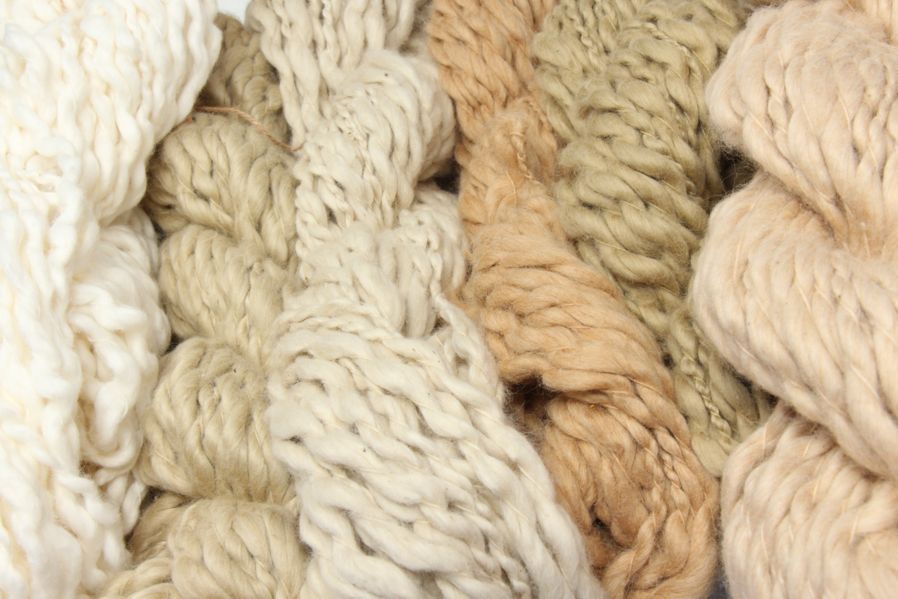 $11.20 after fab discounts (Reg $14/Fab Discounts apply automatically when you checkout)
Pakucho's Chunky Flamme Bulky Organic Cotton is GOTS certified at the source. It is an amazing bulky yarn that consists of a solid bulky strand that is kept in place with a binder thread, giving you lots of texture and visual interest. Scroll down and click to view all the colors available in this wonderful, ethically produced yarn that knits up like a cloud. Perfect for baby blankets and sensitive skin projects!
Need more? This is an regular stock item - we're happy to special order and let you know an ETA. Special orders usually take an additional 2/3 days to ship!
PAKUCHO Organic Cotton - CHUNKY FLAMME
Pakucho Organic Cotton is GOTS certified at the source. Naturtex is a Fair Trade certified company and that means living wages for the artisans that make their yarns. We offer their organic cotton yarn because we actually care about the environment and everyone in the yarn chain from the native plantation farmers to both the conscious knit shop & crafter.
FIBER: Pakucho Certified Organic Flamme Chunky Cotton Yarn (Color Grown, Fair Trade Cotton Yarn & Vegan!)
LENGTH: Each hank is 50g. or 1 3/4 oz & 33.2m/36.3yds.
GAUGE: Chunky weight worked up on the following: #10.5 2.5 sts.=1" & 4.5 rows.=1"
SOURCE: made in peru
CARE: The colors are more muted then the standard Pakucho yarns, especially the greens. This allows you to keep the color as is or deepen it with hot and/or machine drying. You have the choice! Please keep in mind that if you wash this yarn in hot water or dry it in the machine their is an average shrinkage of 10%-15% in length.