Pakucho Organic Cotton | Worsted weight Organic Cotton Yarn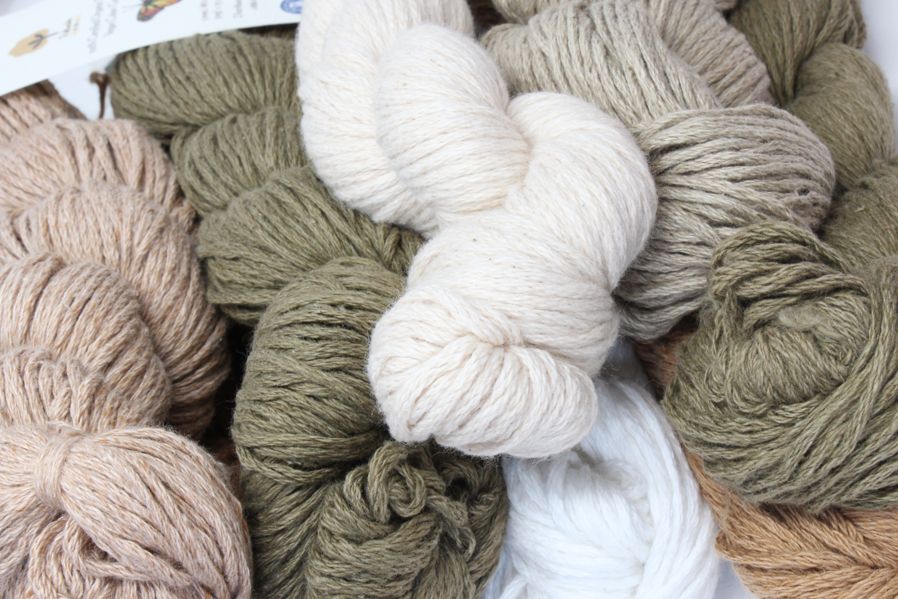 $9.60 after fab discounts (Reg $12/Fab Discounts apply automatically when you checkout)
Pakucho's worsted organic cotton is the go-to yarn for a completely organic, fair-trade and GOTS certified organic cottons. Included are a new series of melange blends that combine to give a lovely color mix in this unique cotton yarn. Super strong - it is a chain link contruction. It softens with washing - and it's great for placemat and washcloth projects!

Need more? This is an regular stock item - you may order more than is showing in stock and we'll rush reorder - add just an additional 2/3 days to ship!
PAKUCHO Organic Cotton - WORSTED
Pakucho Organic Cotton is GOTS certified at the source. Naturtex is a Fair Trade certified company and that means living wages for the artisans that make their yarns. We offer their organic cotton yarn because we actually care about the environment and everyone in the yarn chain from the native plantation farmers to both the conscious knit shop & crafter.
FIBER: 100% GOTS CERTIFIED ORGANIC FAIR TRADE COTTON |
LENGTH: Each hank is 50g. or 1 3/4 oz & 81m/88yds
GAUGE:WORSTED WEIGHT #7 5sts.=1", #8 4.5sts.=1" or #9 4sts.=1"
SOURCE: made in peru
CARE: This yarn has a 10-15% shrinkage in the length if you machine dry it and it will get darker with repeated machine drying. If you do not want the color to change or to avoid shrinkage, wash in cool water and lay flat to dry.