Addi 24" Lace Turbo Circular Knitting Needles
$11.60- $17.60 (reg $14.50 - $22) (sizes US 0 - 13)
Discounts apply automatically to this item at checkout!

Addi Lace Turbo 24" circulars are perfect for shrugs, scarves and small sweaters! Their special brass finish gives you just a little bit of extra 'grab' to make sure all those lace projects stay on the needles. Extra sharp tips lets you work intricate patterns with ease. Available in a lace interchangeable set, too!



24 " Lace Super Value Set
(Xtra 5% off when purchased as a set instead of individually)



This set is $229

after fab discounts (reg $301)
1 of each 16" Lace US00 - 13

Addi's Lace Needles are available in the following lengths:
Buy 2 or more Addis, Tips or Cords and the Shipping is on us! (US ONLY) Addi Needles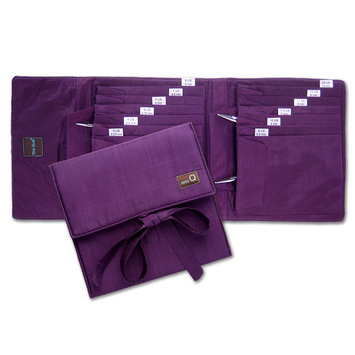 Need a gorgeous and super functional case for your needles? Look no further Della Q silk knitting needle cases, for both straight and circulars, including the QUE circular needle case....
Lantern Moon Whimsical Tape Measures $13
Sheep

Flowers

Turtle