$80.40 or less + Free Shipping (Reg $100.50) Discounts applied at checkout.
Avail: ()
---
---

Knitters pride has updated it's very popular NOVA CUBICS - they are now NOVA CUBICS Platina - due to their very snazzy new finish. The tip bodies are slightly longer - 4.5", and the actual tip at the top is longer too - and they are slightly pointier, too. This set boasts 7 tips, cords, connectors and a case.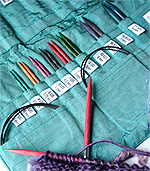 Add a fab Della Q Case to carry this set in STYLE! The della 180 will hold one needle set)
This set is great with Della Q's Interchangeable Travel wallet (above right)
includes 7 Tip Sizes: 4.0mm (US #6) + 4.5mm (US #7) + 5.0mm (US #8) + 5.5mm (US #9) + 6.0mm (US #10) + 6.5mm (US #10.5) + 8.0mm (US #11)
includes Cords/Accessories: 4 Cords: 1 @ 60cm (24 inch) + 2 @ 80cm (32 inch) + 1 @ 100cm (40 inch)... plus ! set cord Connectors, 8 Endcaps, 4 Cord keys and plastic carry case.
See also: Knitters Pride NOVA Platina ROUND Interchangeable set
Knitters Pride
Knitter's Pride makes unusual and exotic tools for knitters and crocheters. Whether Birch, Nickel, Carbon Fiber or their Mindful collection, you'll find the tools that make your craft even more fabulous!
---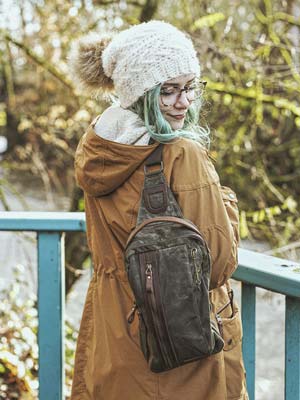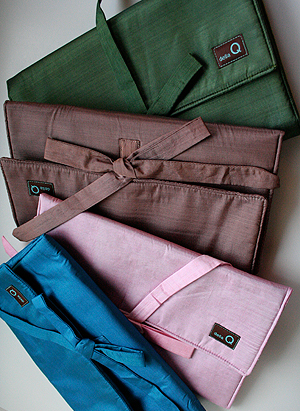 Travelling with your KP Needle Set? Try a new Della Q Maker's case (left), or take along a Della Q interchangeable needle case (right) to protect your needles in style.