$68.96 or less (Reg $86.20) Discounts applied at checkout.
Avail: ()
---

Knitters Pride came out with this fantastic set: hollow tube and nickel plated brass with their special finish, that make these smooth and silky. Now they've improved them with a better finish, called PLATINA, and a slightly sharper point. Included are all the accessories you need to keep you knitting no matter how far and wide you travel..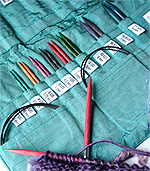 This set works great in Della Q's Interchangeable Travel wallet (at right)
includes 9 Tip Sizes: 3.5mm (US #4) + 3.75mm (US #5) + 4.0mm (US #6) + 4.5mm (US #7) + 5.0mm (US #8) + 5.5mm (US #9) + 6.0mm (US #10) + 6.5mm (US #10.5) + 8.0mm (US #11)
includes Cords/Accessories: 4 Cords: 1@ 60cm (24 inch) + 2@ 80cm (32 inch) + 1@ 100cm (40 inch) plus: Size Markers, Endcaps, Cord keys and plastic carry case.
Knitters Pride
Knitter's Pride makes unusual and exotic tools for knitters and crocheters. Whether Birch, Nickel, Carbon Fiber or their Mindful collection, you'll find the tools that make your craft even more fabulous!
---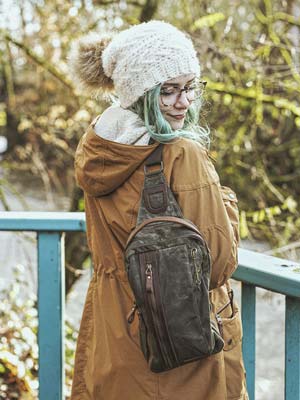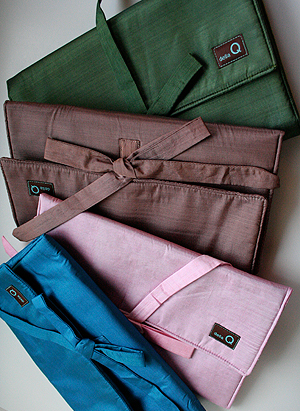 Travelling with your KP Needle Set? Try a new Della Q Maker's case (left), or take along a Della Q interchangeable needle case (right) to protect your needles in style.