$80.16 or less + Free Shipping (Reg $100.20) Discounts applied at checkout.
Avail: ()
---

We'd heard about these square needles. Having knitted with chopsticks before, we knew there was some truth that the ability to rest your fingertip against a flat side seems to ease us tension-bound knitters. It's true! These are really great to knit with - and gorgeous!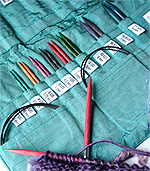 Set includes 7 tips, cords, connectors and a case.
This set is great in Della Q's Interchangeable Travel wallet (at right)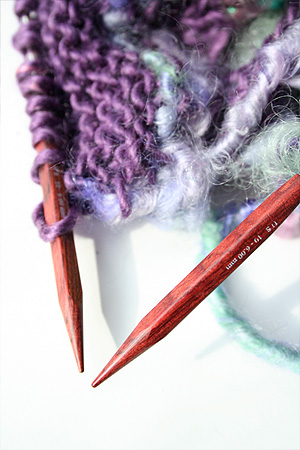 Check out the Cubics difference - slightly squared, fingers easily rest against the flat side. Lightweight, nice sharp points make these a great needle tip.
includes 7 Tip Sizes: 4.0mm (US #6) + 4.5mm (US #7) + 5.0mm (US #8) + 5.5mm (US #9) + 6.0mm (US #10) + 6.5mm (US #10.5) + 8.0mm (US #11)
includes Cords/Accessories: 4 Cords: 1 @ 60cm (24 inch) + 2 @ 80cm (32 inch) + 1 @ 100cm (40 inch)... plus Size markers, Endcaps, Cord keys and plastic carry case.
Knitters Pride
Knitter's Pride makes unusual and exotic tools for knitters and crocheters. Whether Birch, Nickel, Carbon Fiber or their Mindful collection, you'll find the tools that make your craft even more fabulous!
---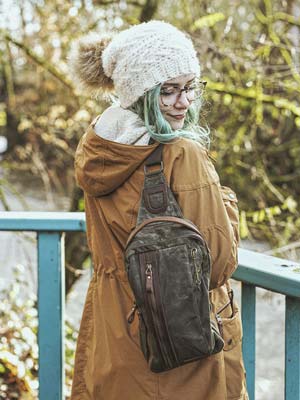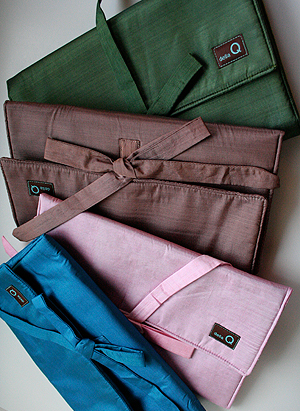 Travelling with your KP Needle Set? Try a new Della Q Maker's case (left), or take along a Della Q interchangeable needle case (right) to protect your needles in style.