$3.75 to $9.68 After Fab Discounts at Checkout. Order by the Pair (reg $4.69 - 17.36) or whole sets $23.33-69.41 (reg $29.16-86.76)
prices below BEFORE discounts: Discounts applied at checkout. Note: This is a stock item, if you need more than we have on hand, order what you need and we'll get your needles out to you within a few days. Needles priced by NEEDLE SIZE, not cable length. Note 30MM = US80, and 35mm = US100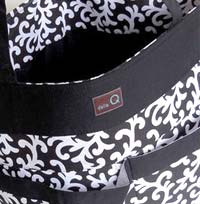 Add a Della Q Yarn Tote
$52 + Free Shipping. Sorry no regular discount on this item, but yes save 5% Discount on orders over $75.
Best needle for Bulky Yarns? Try Knitter's Pride Basix Jumbo:
Hand-Finished Birch Circulars with Super Flexible Cords
Basix Circulars in larger and jumbo sizes (US 11, 13, 15, 17, 19, 36, 50, and now JUMBO 30mm and 35mm. Fantastic for working with bulky yarns like Ozark, Knitcollage, or the super bulky Bumps from The Bagsmith. Super-light with the same fantastic cords as the Novas, which are uber-flexible. The tips are so light, it makes working with even the bulkiest yarns or the biggest afghans more fun! They come in four great lengths: 24, 32, 40 and 47 inches, so no matter what size project, these needles will help you knit with ease! Note larger size tips come in the longer lengths only.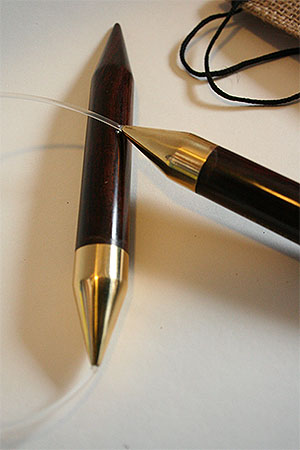 See also: ZEN Jumbo Circular Needles in Ebony and Rosewood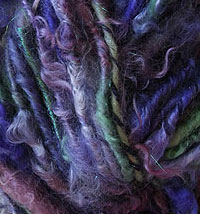 Got Bulky? Fab's got the only supply of the rare and beautiful OZARK HANDSPUN!
MORE Knitter's Pride NEEDLES
KNITTERS PRIDE CIRCULAR NEEDLES