LEARN TO KNIT: KNITTING CLASSES AT FABULOUS YARN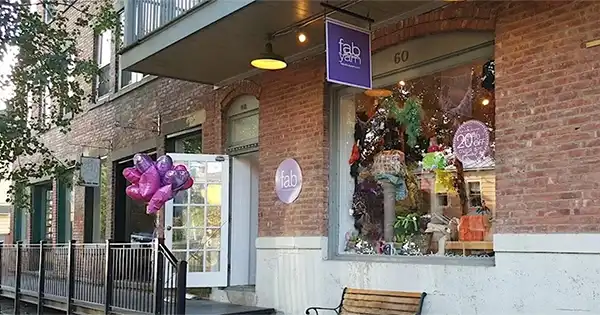 Workshop Dates & Tickets
Please purchase tickets in advance as classes are limited to 3-6 people and typically sell out. Cost 39.45 incl ticket fee, + cost of materials purchased at Fab.
---
SATURDAY FEB 25 10:30AM - 1:00PM: Sold Out
SATURDAY MAR 18 10:30AM - 1:00PM: Order Tickets
---
LOCATION: Fabulous Yarn, 60 Broadway, Tivoli NY 12583 (Map)
EXPERIENCE LEVEL: Beginner, no experience required
---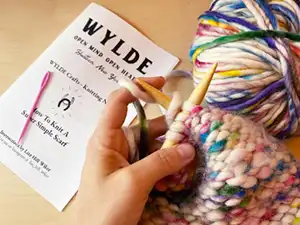 Start your day at Fabulous Yarn in Tivoli, NY where Hudson-based fiber artist, Lizz Hill Wiker will lead a beginner's knitting workshop. She will teach you everything you need to know to make your own lightweight scarf, bandanna or dishtowel.
During the class, students will learn the basics of knitting including, casting on, the knit stitch and binding off. Lizz will also provide an overview of how to select yarns and needles and will get you familiar with common knitting tools and reading patterns. No prior experience is required.
SELECTING YOUR MATERIALS
Before the hands-on demos begin, you will get a walk-through of Fabulous Yarn where Lizz will explain the basics of shopping for yarn and needles, the kinds of fibers that are available (and recommended for new knitters) and you will have a chance to shop for the yarn and tools that you will use during the class.
You will need to purchase these materials during the class, payment made directly to Fabulous Yarn. Cost of these materials will typically range from $25-50 depending on your selection.
---
Agenda
10:30 AM - 11:00 AM: Materials Shopping & Yarn Overview
Get an overview of yarn weights and classifications, selecting needles and learn about the tools knitters use to organize their work. Plus, shop for your yarn for the class!
11:00 AM - 1:00 PM: Knitting Instruction and Demos
Sit down with your classmates for some hands-on demos, individual guidance and group knitting time.
---
ABOUT THE TEACHER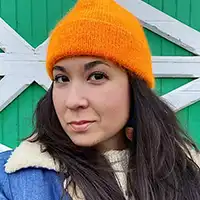 Lizz Hill Wiker is a 3D designer and fiber artist based in Hudson, New York. Before moving to the Hudson Valley, she spent 20 years in NYC working in the Fashion Industry. Lizz teaches workshops for CAD Design, embroidery, fiber spinning and knitting and is available to be booked for private, small group workshops.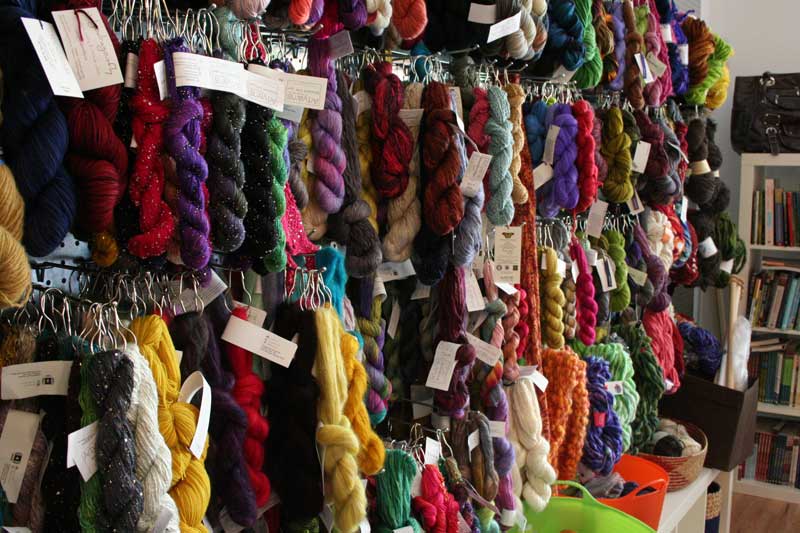 Fabulous Yarn is located at 60 Broadway, Tivoli New York 12583. Open Weds-Sun noon-6pm. Come visit our famous Wall of Yarn, with nearly a thousand skeins of luxury yarn at your fingertips!
Take a drive upstate: we're located at 60 Broadway—in Tivoli in New York's beautiful Hudson Valley (near Red Hook, in Dutchess County). We're 5 minutes north of Rhinebeck off Route 9G, just across the bridge from Woodstock, Kingston and Saugerties—or a lovely 2-hour drive north of NYC. Visitors to Rhinebeck Sheep & Wool Fest know a visit to Fab Tivoli is a must!
Store hours are Weds-Sunday 12-6— but we are open and processing orders and shipping 24/7. If you need to come by on Monday or Tuesday, just make an appt via chat or email and we'll be sure to let you in. If door locked during regular hours, ring the doorbell right by the front door and we'll let you in!
After you visit, review Fabulous Yarn on TripAdvisor!
Fab Yarn: your small local and online yarn store
We are a small local, independent luxury yarn and fiber shop—online here at fabulousyarn.com and in Tivoli NY at 60 Broadway. We focus on specialized, handspun, handmade and fabulous yarns for the most discriminating of knitters and crocheters.