$7.36-$13.28 After Fab Discounts at Checkout (reg $9.20-16.60) + FREE U.S. SHIPPING OVER $75.
---
Order by size (or whole set $166-179.20 after discounts). Needles priced by NEEDLE SIZE, not cable length. Note 16" cable lengths have shorter 2-2.75" tips.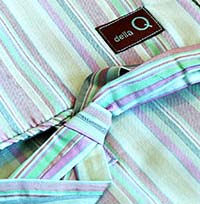 Add a Della Q Trifold Circular CasE
$52 + Free Shipping. Sorry no regular discount on this item, but yes save 5% Discount on orders over $75. Perfect way to organize and protect your circulars!
Knitter's Pride Dreamz Symfonie Wood Circular knitting needles
There are lots of reasons to love these beautiful, specially hardened birch needles. They hold up to the tensest of knitters without breaking, they are color coded (so no more looking at the same needle three time trying to find the right size!) and the super-flex cables: soft, lovely and flexible. Plus joins that don't snag, sizing marks on both needles and the metal end caps. And of course, there is the VERY reasonable price! Whatever reason you choose, these fantastic circulars will make your knitting and your fingers happy.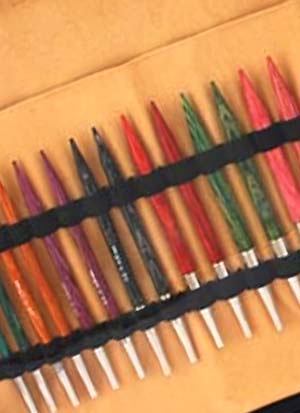 See also: Dreamz Symfonie Wood Special 16" Interchangeable Set and Dreamz Starter Set
MORE Knitter's Pride NEEDLES
KNITTERS PRIDE CIRCULAR NEEDLES