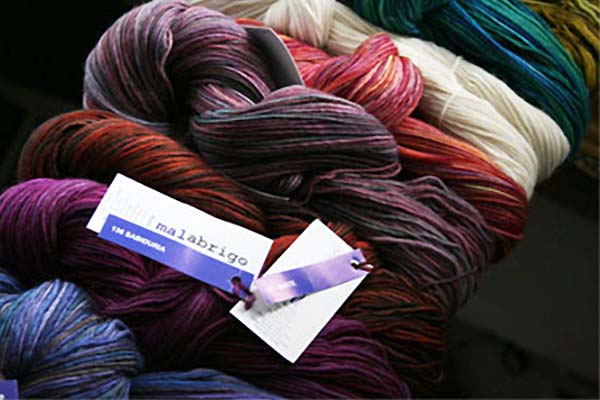 $15.20 + FREE SHIPPING
(Instant discounts apply to Malabrigo Yarns at checkout on orders over $75)
---
Malabrigo's Rastita is a super-smooth, slightly felted single ply DK weight—a lighter weight version of Rasta—fantastic for garments, shawls, and other lightweight applications. Smooth and silky with a slight sheen and of course the gorgeous Malabrigo colors! It knits up at about 6-7 stitches per inch on US 6-7 needles, and is a generous 310 yards.
---
Skeins vary from bag to bag: order enough for your project! Need a color or quantity we don't have? Special Order Malabrigo Rastita here.
FIBER: 100% Merino Wool Single Ply slightly felted with a twist
WEIGHT/length: DK / 100g/310 yards (283 meters)
GAUGE: 20.0 to 22.0 sts = 4 inches
NEEDLE SIZE:US 6 - 7 or 4 - 4.5mm
HOOK SIZE: US 7 to I-9 or 4.5-5.5 mm
CARE: Hand wash cold. Lay flat to dry.
NOTE: Malabrigo does not guarantee lot matches beyond bags of 10. We attempt to visually match lots on all orders. If we cannot, we will contact you prior to shipping if we believe there is a problem.