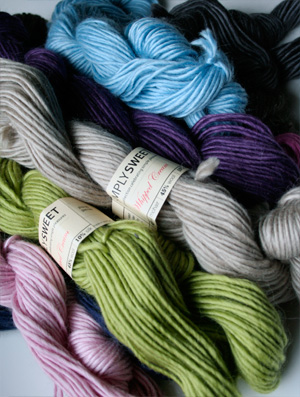 above: Be Sweet Simply Sweet Whipped Cream
Be Sweet is known for it's commitment to created fabulous yarns that do good, are wonderful to work with, and are supported by designers and artists around the world.

Their new line is a bit different - produced in as eco-friendly a way as possible, these are not hand-spun yarns - hence the lower price - but do support Be Sweets Mission to work towards independence and freedom for their family of spinners and weavers in South Africa.

Carrying on a tradition of wonderful, juicy colors, and luxury fiber - in this case, different combination of silk, mohair and merino yarns.