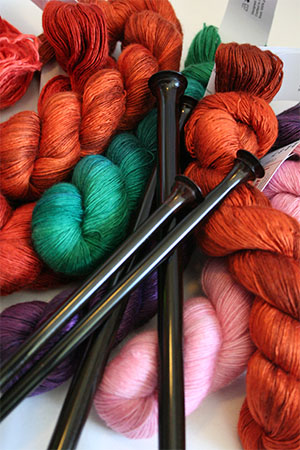 $14.40 to $17.60 After Fab Discounts at Checkout (Reg $18-22). Order by the Pair or a whole set! Please note prices shown in pulldowns below are BEFORE discounts. Discounts will be deducted as you checkout.
---
---
Patience please: Due to extremely high demand, many sizes are sold out. If the amount shows "0" the needles have been backordered and are arriving soon—contact us for latest update or how you can reserve your new Zens! See also PREORDER SET option in pulldown.
See also Zen Round Single Points in Rosewood!
TRADITIONAL ROUND SINGLE POINTS IN EBONY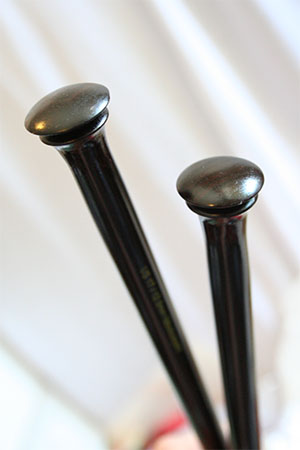 Detail on our beautiful saucer shape topped Ebony—you can see the grain showing here—and they'll get more beautiful as you use them!
Beautifully turned two tier saucer tops accentuate the deeply polished Ebony that are the signature for these needles. The Ebony Wood is very dark, almost but not quite black.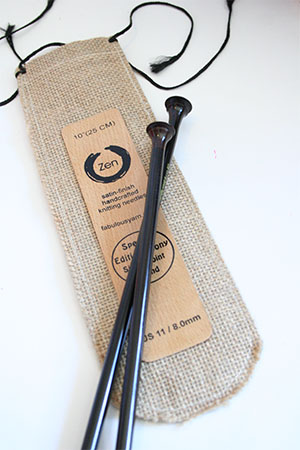 Handmade and polished by a small craft family concern in India using a unique formula, these were created especially for FAB.
The packaging is repurposed burlap, and has a reinforced interior to give you a protective pouch that can be used to store the needles and take them with you, safely.
See also Zen Round Single Points in Rosewood!
MORE ZEN NEEDLES