ZEN | interchangeable needle sets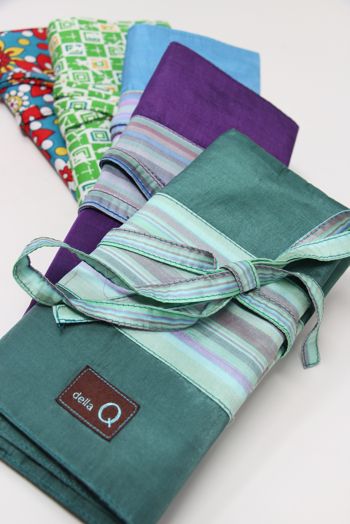 Our new Zen Interchangeables are amazing! In gorgeous, sustainably harvested Rosewood or Ebony, with huge set of ten tips and three cords will accomodate most knitting needs, and with the Della Q case you've got the perfect knitter's gift... don't wait—these Zen needles go fast!
Each Set Includes Della Q Interchangeable Travel wallet $40 value! (above right).