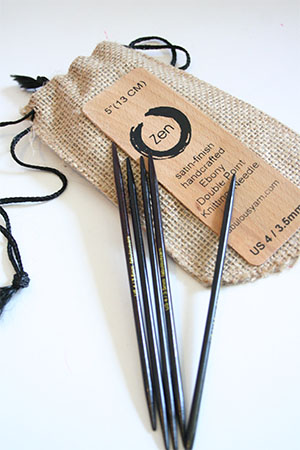 $14.40 to $16.00 After Fab Discounts at Checkout. Order one size (reg $18-20) or whole sets $100.80-172.80 (reg $126-216). prices below BEFORE discounts: Discounts applied at checkout. Each size includes bag of 5 needles.
ZEN EBONY ROUND DOUBLE POINTS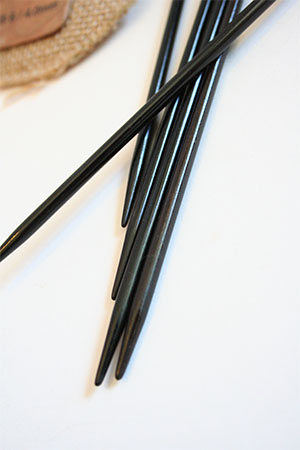 Hand polished Ebony in a dark, almost black tone with some grain, these beautiful needles are wonderfully light and the finish and tips are perfect. These ebony double points come in two lengths, 7in and 5in, both great for socks, hats, sleeves, legwarmers, wristies, and, well, you name it! Exclusively available at fabulousyarn.com, also available in triangular shape.
Left: Detail on our beautiful saucer shape topped Ebony. You can see the grain showing here, and they'll get more beautiful as you use them!
MORE ZEN NEEDLES