$100.24 or less after Discounts applied at checkout + Free U.S. Shipping (Reg $125.30)
---

Day and Night—that's how often the knitting artist will want to use these needles. Combining contrasting black and natural tones in one needle, these elegant interchangeable needles instantly provide the right background for all yarns.
This set fixes the quandry: How can I see my stitches? This is def a thing - knitting with dark yarn on dark needles makes it super hard to see where the stitch is, especially for us older gals with (ssssh) eyesight that is, shall we say, not up to par? Same with light on light! This set helps with both - Just swivel the needle to bring up a natural/light background or twist to the dark side if you're knitting with lighter yarns. It all becomes clear!
Need to view an interesting stitch in an intriguing colorway? Smoothly twist the needle to bring up the darker side and see the colorful stitch. Gifting? Add gift wrap at checkout to have your gift beautifully wrapped!
---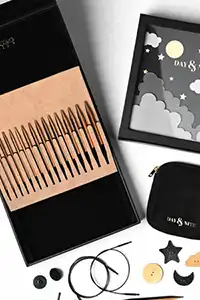 A classic Day & Nite soft case stores it all – providing instant organization and portability. The storage box artwork is a 3-Dimensional artwork created in layers that gives an impression that one shape is in front of, or behind another. It gives a beautiful appearance while holding this box.
---
This special kit contains:
8 pairs of size-marked needle tips: US 4, 6, 7, 8, 9, 10, 10.5 & 11 (3.5, 4.0, 4.5, 5.0, 5.5, 6.0, 6.5 & 8.0mm)
4 stainless steel cables: 360° swivels in 24" (60cm), 32" (80cm- 2 nos.) & 40" (100cm)
1 set of cable connectors
4 end-caps
2 locking keys
Extra bonus: 4 wooden Day & Nite themed buttons
See also Knitters Pride Royal Paris Interchangeable Knitting Needle Gift Set
---
View a Day & Nite Video clip.
Knitters Pride
Knitter's Pride makes unusual and exotic tools for knitters and crocheters. Whether Birch, Nickel, Carbon Fiber or their Mindful collection, you'll find the tools that make your craft even more fabulous!
---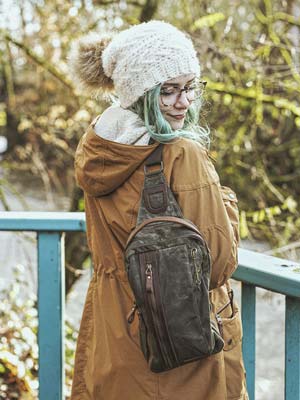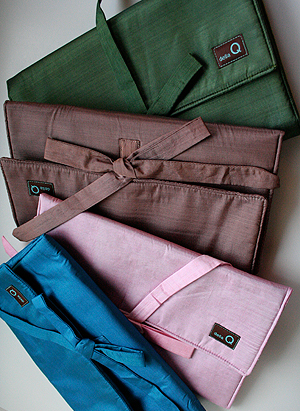 Travelling with your KP Needle Set? Try a new Della Q Maker's case (left), or take along a Della Q interchangeable needle case (right) to protect your needles in style.