Knitters Pride DREAMZ Knitting Needles... Color coded by size in a range of eye catching colors; Hardened Birch Wood with a satin finish; Sharp, Tapered Points are ideal for all knitting projects; Lightweight, smooth, strong; Warm to the touch and gentle in the hand; Interchangeable sets and Tips for any project!
Knitters Pride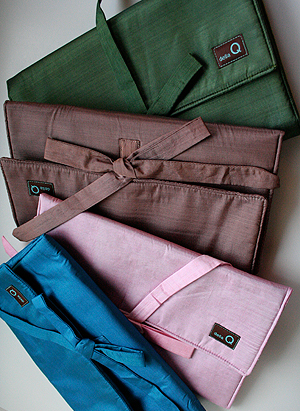 Knitters Pride makes unusual and exotic tools for knitters and crocheters. From Rosewood, to Nickel, to Swarovski Embellished tips, you'll find the tools that make your craft even more fabulous!
Want to dress up your KP Interchangeable Set? Try a Della Q or Offhand Design SWITCH cases! Della q interchangeable needle cases in pure silk protect your needles in style.