$136.68 or less + Free Shipping (Reg $170.85) (Discounts will apply automatically at checkout)
---

For the high-tech knitter: this 2015 Limited Edition Box Of Joy Karbonz Gift set comes packaged in a beautiful black fabric storage box with a laser etched design on the front, and features 9 sizes of Carbon Fiber interchangeable needle tips and four colored cords + a set of cord connectors. Needles feature a new hi-tensile carbon fiber shafts and chrome-plated brass tips. Along with your hi-tech needles comes an accessories pouch for travel and storage.
includes Tip Sizes: 3.5mm (US #4) + 3.75mm (US #5) + 4.0mm (US #6) + 4.5mm (US #7) + 5.0mm (US #8) + 5.5mm (US #9) + 6.0mm (US #10) + 6.5mm (US #10.5) + 8.0mm (US #11)
includes Cords/Accessories: 4 Cords: 60 cm (24 inch) x 1 + 80 cm (32 inch) x 2 + 100 cm (40 inch) x 1 + [2 Connectors, 8 Endcaps, 4 Cord keys and stoppers, accessory Pouch]
Knitters Pride
Knitter's Pride makes unusual and exotic tools for knitters and crocheters. Whether Birch, Nickel, Carbon Fiber or their Mindful collection, you'll find the tools that make your craft even more fabulous!
---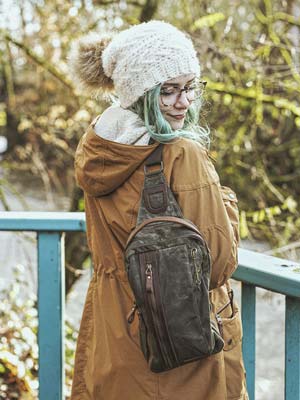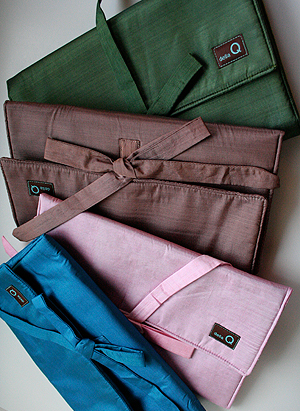 Travelling with your KP Needle Set? Try a new Della Q Maker's case (left), or take along a Della Q interchangeable needle case (right) to protect your needles in style.