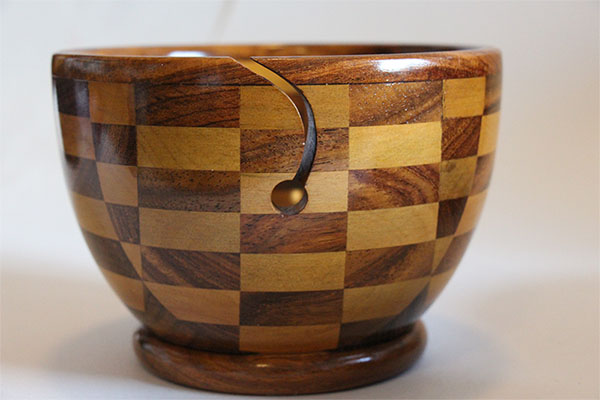 $33-47 Before the discounts
Discounts will apply at Checkout

Beautifully Handmade wooden bowls from the makers of our beautiful ZEN Needles.
Bowls are 6" wide x 4 or 2.5" tall

Sheesham Short (6x2)
Sheesham Simple
(6X4)
v
Sheesham inlay (6X4)
Sheemsham Carved Base (6X4)
Gorgeous Sheesham and Beech Inlay bowl with decorative top and base is well-weighted to stay put as you knot. A gorgeous accessory that is a workhorse as well!
$47 before fab discounts
Discounts will be applied as you checkout