malabrigo yarn
Malabrigo Book 6 in CABO $19.95
Malabrigo Book 7 Rasta Brooklyn $19.95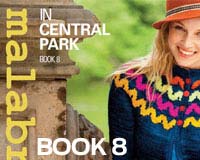 Malabrigo Book 8 in Central Park $19.95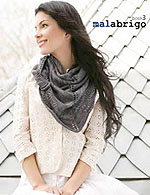 Malabrigo Patterns Book 3 $19.95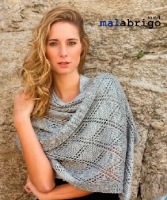 Malabrigo Patterns Book 4 $19.95
Malabrigo Book 5 Soho $19.95
Malabrigo Yarn from Uruguay
Malabrigo is a Uruguayan fiber company cooperativa that produces wonderful yarns from their very own world reknown sheep. Hand-dyed yarns in bulky wool, ultra-soft merino wool in a variety of weights, from worsted to sock to lace, these kettle-dyed and handpainted yarns are made by a small, family-owned company in Uruguay. They work with a cooperative to create wonderfully organic looking, funky and beautiful yarns. Yarns are produced in small batches in great quality, and each lot of these yarns has it's own characteristics.
About Uruguayan Wool Production
The Spanish settlers introduced the sheep in Uruguay in the 17th century. Uruguay has since gone on to develop it's own sheep and wool production culture which has been the basic pillar of its economy for decades. Sheep population in Uruguay (10 million) is the second largest in Latin America. Sheep products are mainly for export to different countries in the world. Besides the main product (Wool fiber and yarn), sheep meat, sheepskins, with various levels of processing, and breeding stock have become important parts of Uruguayan substantial sheep-based export economy.
Various types of sheep breeds are bred in nearly 15,000 grazing farms in conjunction with beef cattle, grains and forage, the main breeds being Corriedale, Merino, Polwarth, Merilin, and Romney Marsh. With an excellent climate and pasture conditions, Uruguays environmental conditions are favorable to animal health, which is shown in the high quality of the yarn production it exports. These conditions can also explain the outstanding indexes of human health (high life expectancy rate, low infant mortality, protein-rich diets), and a country free from the main diseases that affect humans and animals.