$16.80 or less + FREE U.S. SHIPPING! (Volume discounts applied at checkout on Malabrigo orders over $75)
(Avail: )
---
We first ordered VAA in Sock. Fell in love with it's incredible, dark hued greens. Then we got it in LACE and OMG! Now we order it in almost every fiber they produce it in, from Finito to Rasta. It never fails to surprise us, sometimes turning up brighter or almost black. It's gorgeous in every variation we've seen.
---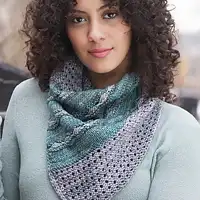 FIBER: 4 Ply 100% Superwash Merino Wool
YARDAGE/WEIGHT: 210yds/3.5oz
GAUGE: 4.5-5.5sts /1" on US 6-8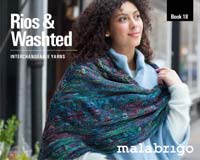 GOT PATTERNS? Order The Rios And Washted pattern book: includes 2sk Via Carota scarf (above/right), takes 1 sk ea 2 colors, either Rios or Washted. Shown in Rios Gris 212 + Kris 725.
Malabrigo Rios Superwash worsted SPECS
FIBER: 100% Superwash Merino Wool
LENGTH/WEIGHT: 210yds/3.5oz
GAUGE: 4.5-5.5sts /1" US 6-8
YARN WEIGHT: Worsted
CARE: Machine Wash Gentle Cold, Dry Flat