$16.80 or less + FREE U.S. SHIPPING! (Volume discounts applied at checkout on Malabrigo orders over $75)
---
---
More gorgeous colors of Malabrigo Merino, a super soft 4-ply worsted weight superwash yarn. Great for projects that need extra stitch definition—great for whole garments or 1-skein accessories. Wonderful for shawls and wraps, too! Soft, strong, and washable, the plies help resist pilling and washability makes it fantastic for frequently-worn garments, housewares, and children and baby clothes.
Find your Sun, Rising and Moon signs here to create your own, unique color combinations! TAROT.COM.
note: Rios is hand-produced in Uruguay by Malabrigo in bags of 10. Malabrigo no longer marks dye lots, but skeins within a bag are generally a pretty good match. We visually match as we pull and pack your order. To ensure random color distribution, work from two balls of yarn at once, alternating a few rows from each ball.
---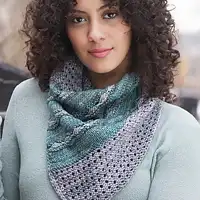 FIBER: 4 Ply 100% Superwash Merino Wool
YARDAGE/WEIGHT: 210yds/3.5oz
GAUGE: 4.5-5.5sts /1" on US 6-8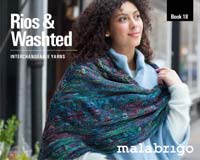 GOT PATTERNS? Order The Rios And Washted pattern book: includes 2sk Via Carota scarf (above/right), takes 1 sk ea 2 colors, either Rios or Washted. Shown in Rios Gris 212 + Kris 725.
Malabrigo Rios Superwash worsted SPECS
FIBER: 100% Superwash Merino Wool
LENGTH/WEIGHT: 210yds/3.5oz
GAUGE: 4.5-5.5sts /1" US 6-8
YARN WEIGHT: Worsted
CARE: Machine Wash Gentle Cold, Dry Flat