MALABRIGO Finito Ultrafine Fingering Merino Wool yarn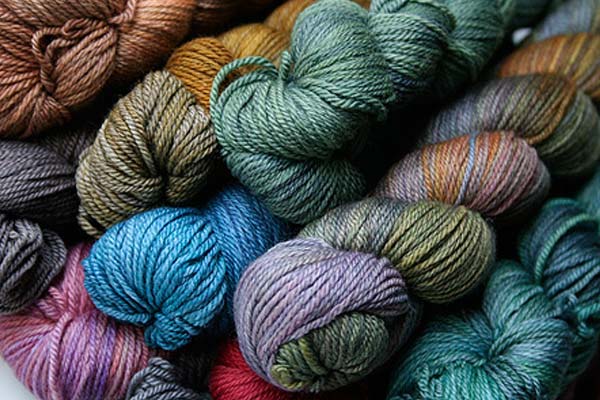 $15.20 + or less + FREE SHIPPING
(Instant discounts apply to Malabrigo Yarns at checkout on orders over $75
---
Malabrigo Finito renders the gorgeous colors of Malabrigo Merino in a superfine, ultrasoft, fingering weight merino wool yarn, using only the absolute finest Uruguayan merino available (very limited quantities each year!) The individual fibers are nearly as fine as cashmere, and the finished 2-ply fingering-weight yarn has a downy halo of absolute luxury—truly a joy to knit and wear! This incredible yarn is just perfect of your lace projects, for spring knitting projects, or for planning ahead for next fall. A stunning merino wool yarn—just one touch, and you know how merino wool gets it's incredible reputation for super softness!
---
Skeins vary from bag to bag: order enough for your project! Need a color or quantity we don't have? Special Order Malabrigo Finito here.
FIBER: 100% Super Fine Merino Wool Plied
WEIGHT/length: Fingering / 50g/200 yards (183 meters)
GAUGE: 6.0 to 6.5 sts = 1 inch
NEEDLE SIZE: US 2 - 4 or 2.75 - 3.5mm
HOOK SIZE: US B-1 to E-4 or 2.25-3.5 mm
CARE: Hand wash cold. Lay flat to dry.
NOTE: Malabrigo does not guarantee lot matches beyond bags of 10. We attempt to visually match lots on all orders. If we cannot, we will contact you prior to shipping if we believe there is a problem.