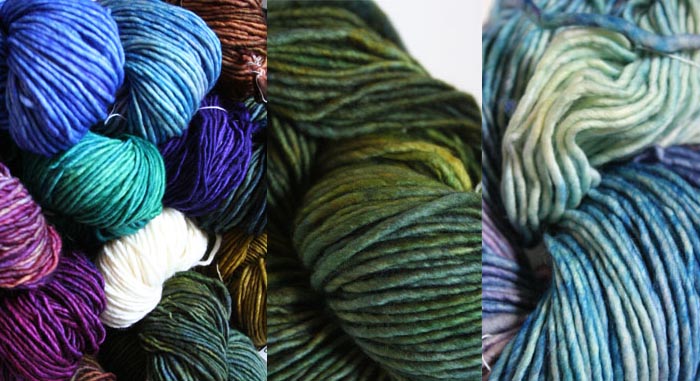 $15 OR LESS + FREE SHIPPING ON ALL MALABRIGO YARN. (Discounts will apply to Malabrigo when your order reaches $50 or more)

Mecha is dyed in batches of 10. Dyelots are per bag. Orders over 10 may require us to special order to matching skeins. Special orders usually take 5 - 7 days to arrive and ship! If you need more than what's available you can SPECIAL ORDER MECHA.
Malabrigo Mecha
FIBER: Kettle Dyed Merino Wool (Slight Felt)
LENGTH: 100 Gram skeins/130 yards/120 meters
GAUGE: Single Ply, Bulky, slightly felted
NEEDLE SIZE: #10-11 (6-8mm) ; 11-13 st per 4"
SOURCE: Peruvian Merino, Spun & Dyed by Malabrigo
CARE: Machine Washable/Col| AIR DRY FLAT