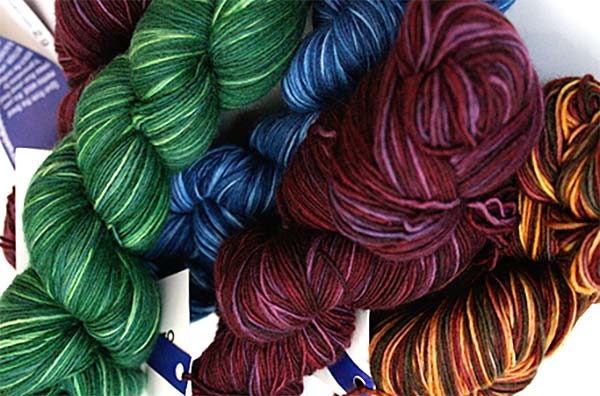 $8.80 + FREE SHIPPING (Instant discounts apply to Malabrigo Yarns at checkout on orders over $75)
---
470 yds! Spun from the finest merino wool, bred for generations by ranchers in Northern Uruguay. The softness and squish of this yarn is simply unparalleled. A delicate lace-weight single, it blocks like a dream and creates a fabric that is the very definition of comfort. Great for: Lace, shawls, scarves, lightweight garments. Works well double-stranded for accessories, garments, and colorwork!
---
5 Skeins per bag: matched visually by Malabrigo. Dye Lots only apply to solid colors and are per bag. Need a color or quantity we don't have? Special Order Malabrigo Merino Lace here.
FIBER: 100% Baby Merino Wool Single Ply Lace
WEIGHT/length: 50g/470 Yards/430m
GAUGE: 8 stitches per inch / 32 sts = 4 inches
NEEDLE SIZE: US 2 / 2.75mm
HOOK SIZE: US B-1 to E4 or 2,0-3,5 mm
CARE: Hand wash cold. Lay flat to dry.
NOTE: Malabrigo provides dye lots on solid colors. Multis are matched visually by Malabrigo per pag of 5. We do visual matching and we will contact you prior to shipping if we believe there is a problem.