Addi 16" Lace Turbo Circular Knitting Needles

$11.60- $19.80 (reg $14.50 - $22) (sizes US 0 - 13)
Discounts apply automatically to this item at checkout!

Addi Lace Turbo 16" circulars are fantabulous for hats! Their special brass finish gives you just a little bit of extra 'grab' to make sure all those lace projects stay on the needles. Extra sharp tips lets you work intricate patterns with ease.Great for smaller on the neck projects, and the extra sleeve or two. Available in a lace interchangeable set, too!



| | |
| --- | --- |
| | |
| Addi's Lace Needles are available in the following lengths: | |
Free Shipping on ALL Addi Needles!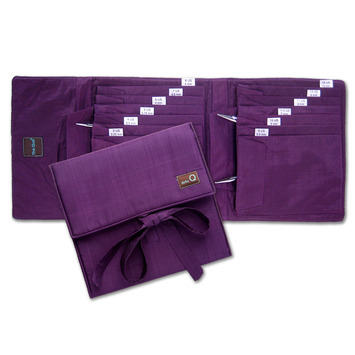 Need a gorgeous and super functional case for your needles? Look no further Della Q silk knitting needle cases, for both straight and circulars, including the QUE circular needle case....
Lantern Moon Whimsical Tape Measures $13
Sheep

Flowers

Turtle