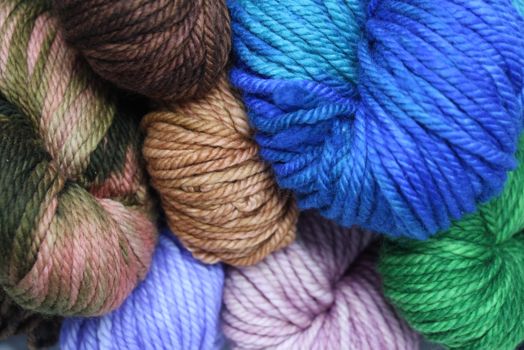 $13.60 or less + FREE U.S. SHIPPING! (Volume discounts applied at checkout on Malabrigo orders over $75)
---
Note special orders subject to availability. Most ship in 1-2 weeks, but can take longer depending upon factory stock and inventory—we appreciate your patience! Minimum 2 skeins on special orders.
<< Back to main malabrigo chunky page
---
NOTE: MOST MALABRIGO YARNS ARE NOW MARKED AS "NO DYE LOT". WE PULL SKEINS WHEN POSSIBLE FROM THE SAME BAG, AND DO VISUAL MATCHING! IF YOU NEED MORE THAN WHAT'S AVAILABLE YOU CAN SPECIAL ORDER MALABRIGO CHUNKY (SUBJECT TO AVAILABILITY AT MALABRIGO).
Malabrigo Chunky SPECS
FIBER: Kettle Dyed Pure Merino Wool in a 3 ply Chunky Weight
LENGTH: 100 Gram skeins/100 yards
GAUGE: 2 Ply, Chunky
NEEDLE SIZE: #10-11; St per inch: 3/3.5"
SOURCE: Malabrigo Merino, uruguay
CARE: Handwash Gently| AIR DRY FLAT