$9.60 or less after FAB Discounts - FREE SHIPPING (US) OVER $75
INSTANT DISCOUNTS APPLY TO MALABRIGO YARNS AT CHECKOUT ON ORDERS OVER $75)
(Avail: )
---
Very similar in overall feel to BOSQUES, but HELECHOS is brighter - the greens go from forest to Emerald, and the highlights are a pale fern!
---
FIBER: 51% Silk, 49% Merino
WEIGHT/length: 50g/150 Yards/137m
GAUGE: 22.0 to 24.0 sts = 4 inches
NEEDLE SIZE: US 4 - 6 or 3.5 - 4mm
HOOK SIZE: US 7 to I-9 or 4.5-5.5 mm
CARE: Hand wash cold. Lay flat to dry.
NOTE: Malabrigo does not guarantee lot matches beyond bags of 10. We attempt to visually match lots on all orders. If we cannot, we will contact you prior to shipping if we believe there is a problem.
MALABRIGO BOOKS WITH SILKY MERINO PATTERNS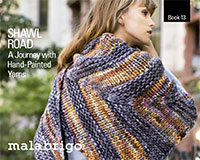 Malabrigo Book 13
SHAWL ROAD $19.95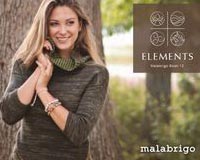 Malabrigo Book 12
ELEMENTS $19.95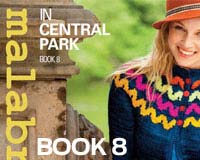 Malabrigo 8: Central Park $19.95
Malabrigo Book 6 in CABO $19.95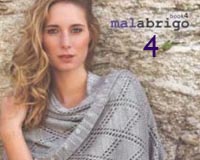 Malabrigo Patterns Book 4 $19.95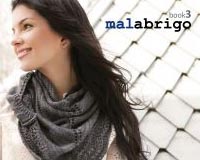 Malabrigo Patterns Book 3 $19.95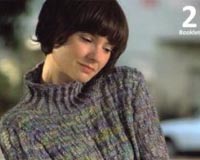 Malabrigo Patterns Book 2 $11.95