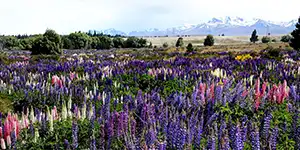 New for November 2023: Inspiration Club Color Iceland Flowers!  Our November 2023 colorway is all about subtlety. It is neutral and cool with just a hint of splashes of lovely neon purples and pinks. Knitting or crocheting with this colorway is an adventure where you are just waiting for the fun color spots to emerge. Skeins are dyed in our unique ombre style.
Free project pattern download included!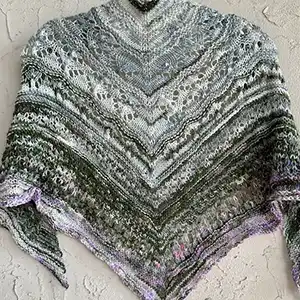 The Iceland Flowers Shawl designed by Iris Schreier can be knit with 1 or more skeins of Merino Cloud in Iceland Flowers colorway. The lovely triangle-shape really highlights the ombre color as it transitions. The lace patterning is rhythmic and repetitive, and the rows are spelled out in words throughout the pattern, so it is not necessary to read charts to knit this. See more Iceland Flowers pattern kits below!
Want more Inspiration? JOIN the Artyarns Inspiration Club to get latest color updates and be able to RESERVE your skeins in advance. New colors arrive (approx) every other month in limited quantities: once they're gone, they're gone! Advance order Limited edition colors shipped bi-monthly as they're painted.
---