We'll be featuring a new project every day from Iris's new book - the book, and every yarn & color shown in the book is available for purchase via our One + One Kit Pages. The One + One Artyarns Dream & Win Contest for May is also now open!
| | |
| --- | --- |
| | Hot off the presses - F270 one skein project for Artyarns Ensemble light! |
| | |
F267 All About the Yarn jacket in Ensemble Light or Rhapsody Glitter Light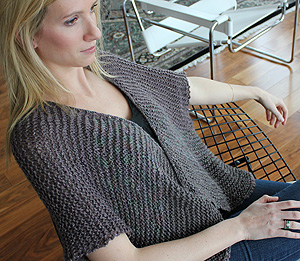 ARTYARNS 265 Undulating Leaves Shawl Kit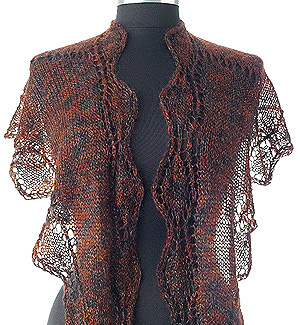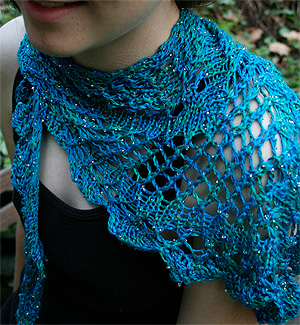 The beautiful One Skein Beaded Alyssa Shawl featuring Artyarns Beaded Silk Light - shown above in H26 S.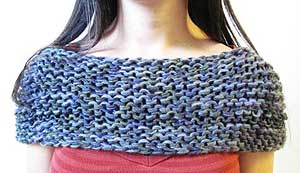 Above: Iris Schriers new HUG pattern!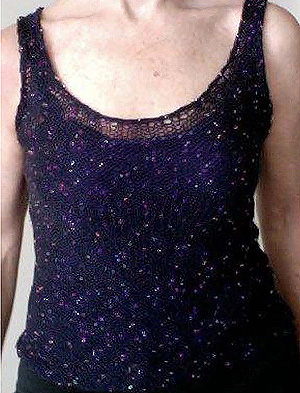 Below: The glamorous and easy Beaded Tank Knitting Pattern E216 from Artyarns can be done in beaded silk light, beaded mohair, or beaded silk!
Artyarns Silk Mohair Dress - Design Winner from Vogue 2010 Early Fall.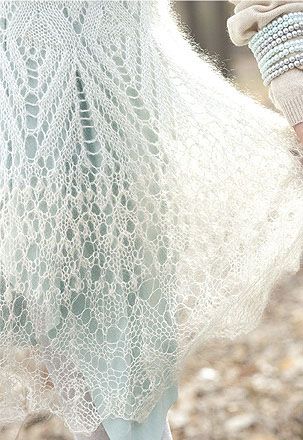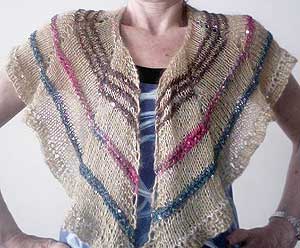 Artyarns Newest - the All Seasons Shawl - see all the lovely colors ways in their newest kit, featuring their new LIGHT yarns!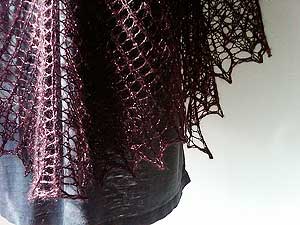 The BOLEYN SHAWL by Deborah Glaser for Artyarns SIlk Rhapsody Glitter Light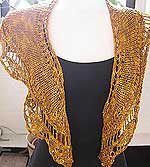 Beautiful new
Golden Lace Shawl kit featuring artyarns silk pearl and beaded silk pearl with sequins - available in kit form, too!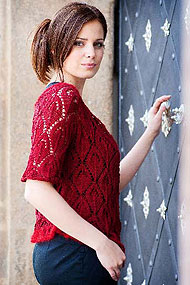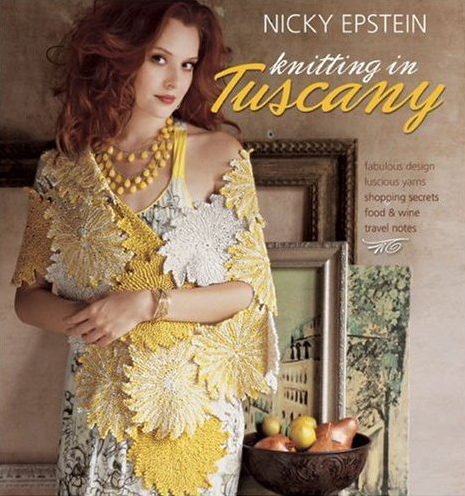 Yarn Ecstasy - and the pattern is easy, and fun!

Artyarns Spectacular silk and beaded silk yarn gets the spotlight in Nicki Epsteins Tuscany Sun Shawl.
Easy to knit, and take anywhere!
Knitkit available here
Ensemble Light & Ensemble Glitter Patterns
Beaded silk Light & Beaded Silk & Sequins Light Patterns
Patterns for Artyarns new Silk Halo Yarn
Artyarns Knitting Patterns & Kits
Artyarns Blankets & Shawls
Shawl Knitting Patterns from Artyarns
Cashmere Lace Patterns
Cashmere 5 Patterns
Silk Rhapsody Patterns
Cashmere Sock Yarn Patterns
Supermerino Yarn Patterns
Artyarns Patterns for Ensemble Silk & Cashmere
Regal Silk Patterns
| | | | | | | | |
| --- | --- | --- | --- | --- | --- | --- | --- |
| | | | | | | | |
| Deceptively simple pattern uses Beaded Rhapsody with sequins and silk mohair to create the ultimate knit scarf. Free with any Artyarns Purchase, or available in this KnitKit | | Fantastic new Artyarns SPLASH Jacket | | Looking for a fabulous project - join the knitalong with the ARTYARNS Ravelry Group! A monthly knitalong awaits.... | | This fabulous oversized shawl or blanket comes prepacked in 5 fantastic tonal colorways! | |

View over 30 Free knitting Patterns - yours to download with any Artyarns Purchase!

Whether you are a beginning knitter, or an experienced craftster, Artyarns modular knitting patterns are a new experience. Go places with your needles you've never been! Create intricate, interesting, modular pieces, that provide new knitting challenges, & demonstrate new techniques along the way.

Artyarns Knitting Patterns are named using letters that relate to their design and level of difficulty.

The letters represent the following:
P Series: Modular Knitting Patterns
E Series: Beginner/Easy Patterns
I Series: Intermediate/Experienced

Help is always available from the wonderful Yahoo Modular Knitting Group: This group requires membership.