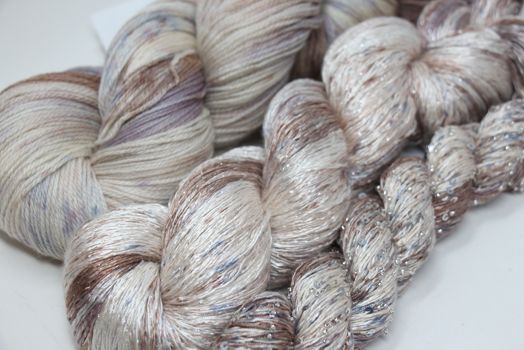 Almost gone: January Inspiration club color Winter Wonderland! Beautiful blend of creams, white, bark browns and taupes with a hint of blue/lavender as an accent.
Plus we've got a few skeins left from previous months... scroll down to see.
Inspiration Club Colors come in 3 great Artyarns fibers: Merino Cloud, Beaded Silk Sequin Light, or Silk Dream Lace. 2 free project patterns included as a download with more later. See pix + details bottom of page.