Fabulous 2 ply fingering weight silk. This gorgeous yarn is animal-fiber free and gorgeously light and soft. Silk Dream with glitter. Discontinued and almost all gone but don't miss Silk Day Dream: same fiber, with no glitter.
---
Silk Dream & Silk Day Dream patterns:
free download w/ Silk Dream/Day Dream Purchase!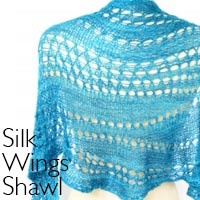 SILK WINGS SHAWL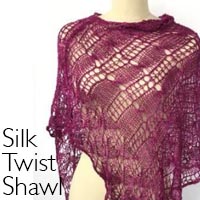 SILK TWIST SHAWL