$30.40 (after fab discounts at checkout(reg $38)) + Free U.S SHIPPING over $75
---
Here's Joshua Tree Yarn in Artyarns fabulous 2-ply merino cloud: this time with a subtle speckle effect. Check it out above, partnered with its ombre version, and swipe down to see what we've put together in fade packs for you! :) LUSCIOUS YARN!
---
FIBER: 80% FINE MERINO / 20% CASHMERE
LENGTH: 437 YDS / 400 M/ 100G
GAUGE: 5.5 STS = 1 INCH (FINGERING/LT DK) ON US 5
download: includes Merino Cloud Booklet download
---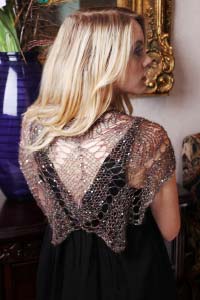 Free huge 15-pattern book included with every purchase!
ARTYARNS NATIONAL PARK COLOR | Joshua Tree
Joshua Tree FADE PACKS
Beautiful custom coordinated 5 mini-skeins: 5 handpainted colorways that make a wonderful, self striping fabric
ARTYARNS Limited Edition NATIONAL PARK Colors
Free 15 pattern book w/ National Parks Purchase: including these and more
MERINO CLOUD SPECS
FIBER: 80% Fine Merino 20% Cashmere
LENGTH: 437 yards/400 meters/100g
GAUGE: 5.5 sts = 1 inch (FINGERING/LIGHT DK) on US 5 Needles
SOURCE: Italian Merino & Cashmere
CARE: Dry clean or hand wash with AIR DRY LAYING FLAT
---
silk mohair 2-ply specs
FIBER: 60% Super Soft Kid Mohair/40% Silk
YARDAGE: 43+ Grams / 620 Yds / 567 Meters
GAUGE: Varies per your needle size
NEEDLES: #3-9 US
CARE: Hand wash cold. Lay flat to dry. Or dry clean.
---
BEADED SILK & SEQUINS LIGHT SPECS
FIBER: 100% Silk with Beads & Sequins
YARDAGE: 50 grams / 100 meters/110 yards
GAUGE: 5 Stitches per inch on #6
CARE: Dry clean or hand wash / AIR DRY LAYING FLAT
---
RHAPSODY LIGHT SPECS
FIBER: 85% Silk/15% Mohair
YARDAGE: 80 grams / 366 meters / 400 Yards
GAUGE: Official Gauge: 5 Stitches per inch on #US6 Needle. It may be used on smaller needles as a fingering weight for a tighter gauge, or on much larger needles for an openwork, lacey look.
SOURCE: HAND-dyed in the US from imported japanese silk & kid mohair
CARE: dry clean/handwash| AIR DRY LAYING FLAT
---
CASHMERE 2-PLY SPECS
FIBER: 100% ITALIAN CASHMERE
LENGTH: 738 YDS / 675 M/ 150 GRAMS
GAUGE: US5 - 9 Needles GAUGE will vary depending upon Needle size and Pattern
SOURCE: HAND-dyed in the US from 100% italian cashmere
CARE: dry clean/handwash | AIR DRY LAYING FLAT
---
CASHMERE 5 SPECS
FIBER: 100% Pure Italian Cashmere
weight/yardage: 5 Ply worsted: 50 gm/102 Yds
GAUGE: 4.5 sts = 1 in on US 7
SOURCE: HAND-dyed in the US from 100% italian cashmere
CARE: dry clean/handwash | AIR DRY LAYING FLAT
---
ENSEMBLE LIGHT SPECS
FIBER: 50% Silk/50% Cashmere
LENGTH: 400 Yards, 80 Grams
GAUGE: 5 st per inch on US 6 (Fingering/Very Light DK weight yarn)
SOURCE: HAND-MADE in the US from imported japanese silk and italian cashmere
CARE: Dry Clean or very, very gentle hand wash
---
SILK DREAM(Glitter)/Silk Dream
FIBER: 100% Silk fingering, handpainted in 2 plies with a single ply of glitter
YARDAGE: 400 Yards / 90 Grams
GAUGE: Size US3 Needles 7 Stitches per inch/9 Rows per inch. Weight: Super Fine (1ace). Dryclean/Normal/Do Not Iron
SOURCE: HAND-MADE in the US from imported japanese silk
CARE: dry clean/handwash. AIR DRY LAYING FLAT. Do Not Iron
---
Eco Cashmere specs
FIBER: 50% Recycled + 50% Virgin Italian Cashmere
YARDAGE: 164 Yards / 150 Meters / 50 Grams
GAUGE: Size US6-7 4-4.5mm 3-5 Stitches per inch/2.5cm. Weight: DK
SOURCE: HAND-MADE in the US from imported japanese silk
CARE: dry clean/handwash. AIR DRY LAYING FLAT. Do Not Iron