The scarves below show both the patterns that come with the Jade Sapphire Cashmere for HIM Kit. Any of the scarfs can be made with the kit... just choose the color and the pattern! Finished sizes shown.
CASHMERE SCARF FOR HIM PATTERNS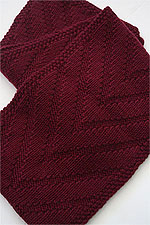 Matt in Alpha MAroon 8"x68"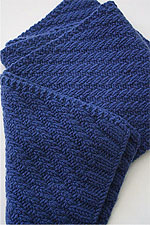 ZACH in Blue Chip 7"x72"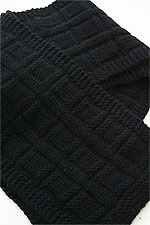 KEN shown in Black Leather Jacket 8"x73"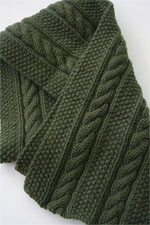 NOLAN in GQ Green 7.5"x65"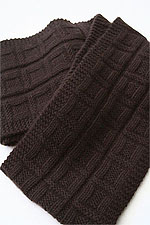 KEN in Brawny Brown 8"x73"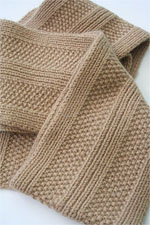 GEOFF in CEO Camel 7"x73"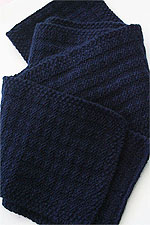 JUSTIN in Burly Blue 7"x72"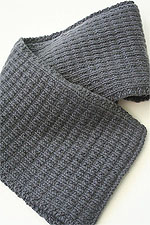 DAVE in 5 O'Clock Shadow 7"x75"
JADE SAPPHIRE CASHMERE SCARF FOR HIM
INCLUDES: 4 skeins of cashmere yarn, drawstring gift bag/tote and card with 7 pattern options
FIBER: 100% Hand Dyed Cashmere Yarn; 350 Yards/200 grams/4 Skeins
NEEDLE SIZE: US 8-10
GAUGE: 4.5-5.5 St inch
CARE: Hand Wash cold or dry clean