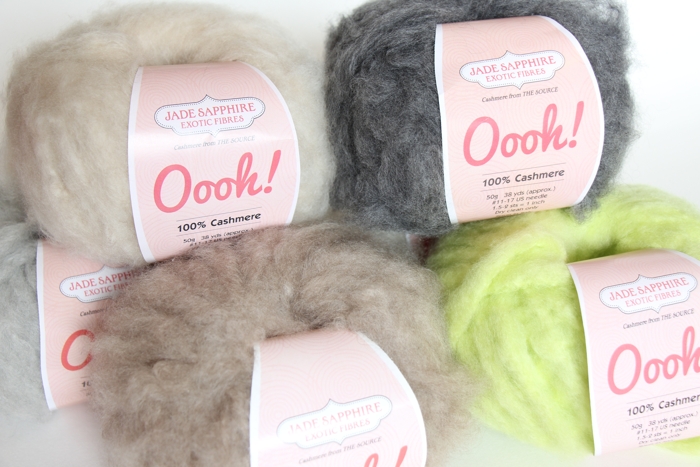 $44 after fab discounts (Reg $55/Fab Discounts apply automatically when you checkout)
This is a regular stock item - if we are low, you may order and we'll get your colors in within 1 - 2 days!
I'm not sure there are words for this yarn. A giant, fuzzy, bulky yarn that is pure, unadulterated, cashmere. It's angora like in its loft and loveliness - but there is absolutely ZERO itch factor. This will love your neck, the babies head - the bedroom. There is nowhere this fantastic yarn will not go. Take it anywhere your needles beckon.
FIBER: 100% Italian Brushed Cashmere
LENGTH: 35 Yards / 55 Grams
GAUGE: KNIT | Bulky - (2-3 St per inch) US 11 - 17
SOURCE: HAND-DYED IN ITALY for jade sapphire
CARE: Hand Wash or Dry Clean Only| AIR DRY LAYING FLAT