Gift Sets | Artyarns Lattice Love shawl gift set
$88.68 after fab discounts (Reg $106.60/Fab Discounts apply automatically when you checkout)
---

A perfect gift for the knitter you love - a sparkly re-usable project pouched stuffed with 6 color coordinated skeins of fabulous handpainted Merino Cashmere. Included with the gift are needles and the pattern, and of course, gift wrap! They'll love it! Please enter your gift card message in the comments as you check out!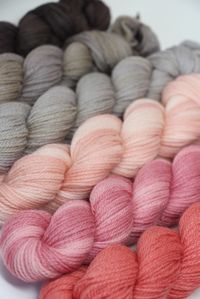 Pinks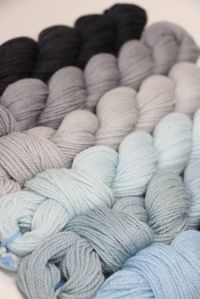 Blues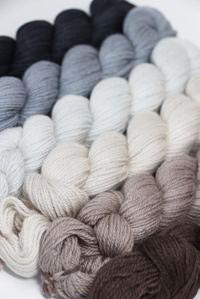 Neutrals
Lattice Love Shawl Knit kit
The Lattice Love Kit, packed with Artyarns' most luxurious hand-dyed yarns and an exclusive downloadable pattern, has everything you need to make a statement shawl. It includes 6 skeins of Merino Cloud (our Extra Fine Merino and Cashmere Blend) in complementary shades and a pattern with a shawl and scarf version.
Stitches/abbreviations used and explained in the pattern instructions: K2tog (knit two together); SSK (Slip 2 knitwise); KFB  (knit into front and back); YO (yarn over)
---
Each kit contains:
• 6 skeins of Merino Cloud (80% Extra Fine Merino, 20% Cashmere) – 810yd/744m/180g total
• 1 downloadable pattern by renowned knitwear designer Iris Schreier with options for a shawl or scarf. The finished shawl measures 90" long tip to tip and 20" wide. The finished scarf measures 120" long tip to tip and 14" wide. Pattern is included as a free download!
YOU NEED: Just add your own needles (size US 6)
---
more artyarns pattern kits to try—or gift!