Moving Mud Handblown Shawlpins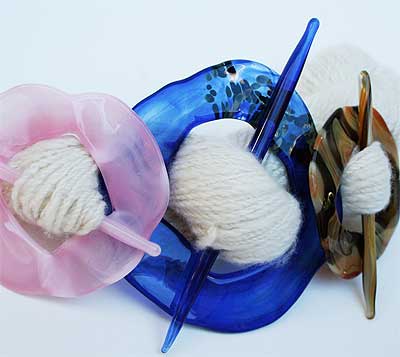 Gorgeous hand-blown glass shawl pins from the artisans at Moving Mud. Each shawl pin is unique, and tho we can guarantee that they will generally match the picture, there will be variation in each piece. Moving Mud uses the traditional glassblowing technique called lampwork. Each item is made of borosilicate glass, or pyrex. For added strength, all pieces are annealed. Annealing is a strengthening process of slowly cooling glass in a kiln to relieve internal stresses.
---
We reorder our Moving Mud shawlpins regularly, and special requests are welcome. Please email us with your request via our contact page.
see also Moving Mud Buttons and Closures.