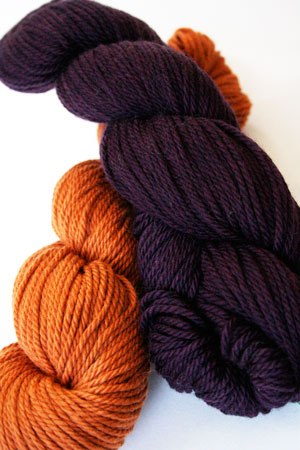 $14.72 or less—after Fab Discounts at Checkout (Reg $18.40).
---
This fabulous superwash worsted weight yarn in pop colors is Superwash 55% Wool and 45% Organic Cotton, ideal for your next wearable, washable sweater. Spud & Chloe lets you create dreamy pieces from soft baby socks to chunky sweaters, chic fashions and extra special presents. Specially made of top-quality machine washable wool and organic cotton, so everything you make is family-friendly and easy going, made for your REAL life.
BLUE SKY/SPUD & CHLOE SWEATER WOOL/COTTON
FIBER: Superwash 55% Wool / 45% Certified Organic Cotton
WEIGHT/length: 100g / 160yds / 146m
GAUGE: 4-5 sts per inch/2.5cm * Suggested gauge only. Works beautifully with large or small needles.
NEEDLE SIZE: 7-9 US / 4.5-5.5mm
CARE: For best results wash gentle in cool water with mild soap. Tumble dry low until damp, block to shape.