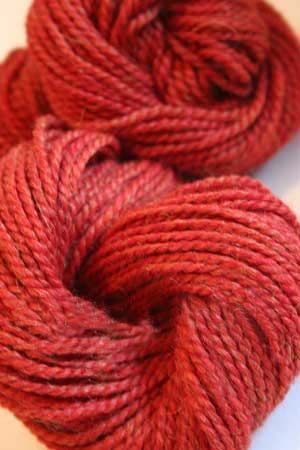 $10.40 or less—after Fab Discounts at Checkout (Reg $13). Free Shipping over $75
---
---
A phenomenally soft 100% baby alpaca. High sheen and springy softness with an excellent stitch definition that creates an amazing drape. Available in beautiful solid colors and multi-toned mélange-heather hues. Light and easy on the fingers, with a soft alpaca halo. Knit on a size 7 needle came out loose and light, and on 5's more tightly packed. It's very different from other alpaca yarns—call it a Modern Melange—these are not your typical heathers. This yarn is really something else and a delight to knit.
BLUE SKY BABY ALPACA MELANGES
BLUE SKY FIBERS BABY ALPACA SPORT
FIBER: 100% Baby Alpaca
WEIGHT/length:50 grams/110 yards/100 meters
GAUGE: 5-6 sts per inch *A suggested gauge only. Works beautifully with large or small needles
NEEDLE SIZE: 3-5 US / 3.25-3.75 mm
CARE: Dry clean or hand wash in tepid water using a mild soap. Do not agitate or twist. Shape and dry flat on a towel.