$62.40 after fab discounts applied at checkout (reg $78) + FREE U.S. SHIPPING OVER $75.
This lovely project is knit using Artyarns Merino Cloud and Regal Silk. Pattern included with yarn purchase. You'll need US 7 Needles.
---
For Sml/Med size order 1 combo, for large/X-Large sizes order 2 combos.
---
Join the Mosaic Knitalong on Ravelry: post a picture of your yarn to join.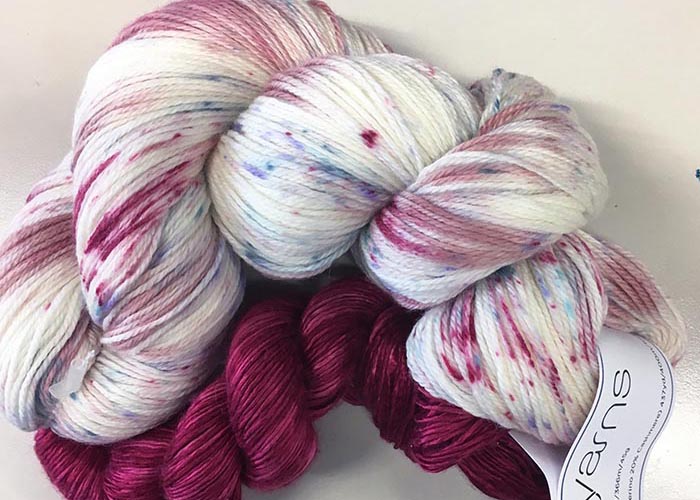 Mosaic Red Combo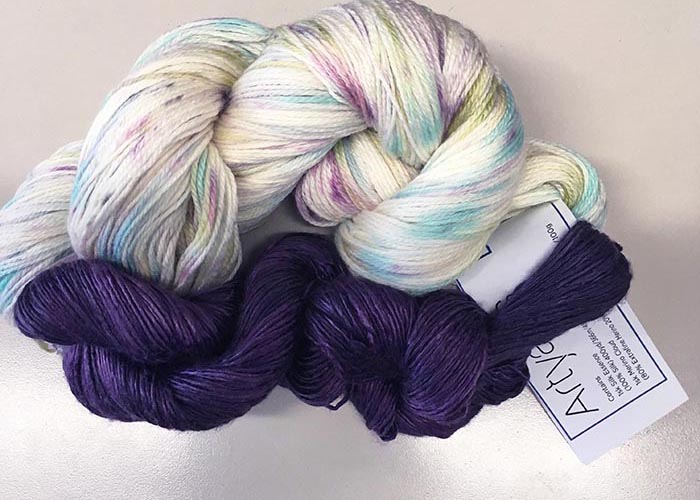 Mosaic Purple Combo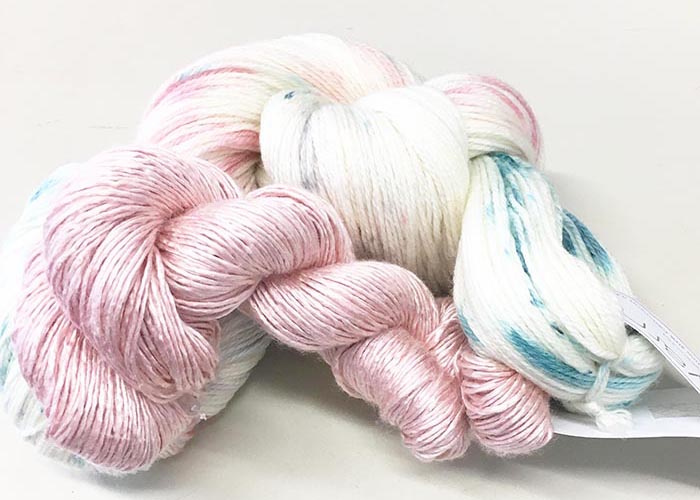 Mosaic Coral Combo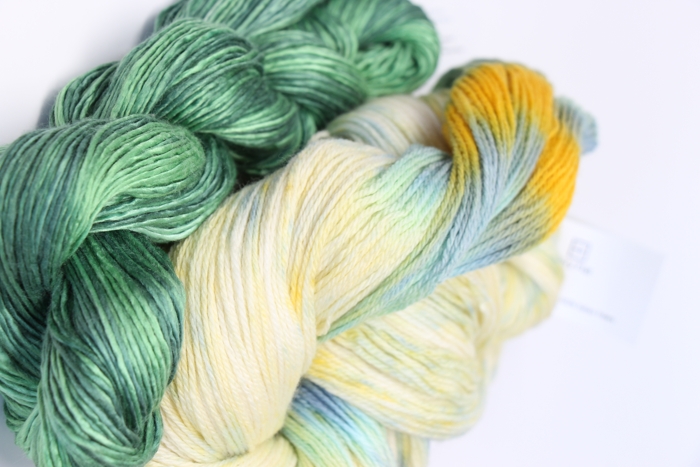 Springs Eternal (CC3/920)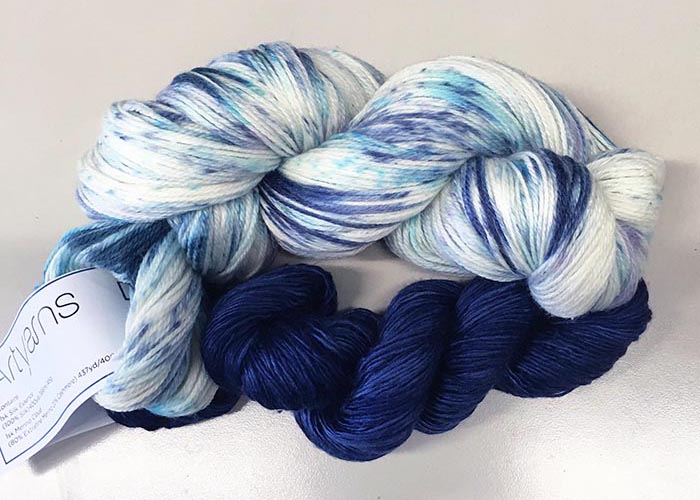 Mosaic Navy Combo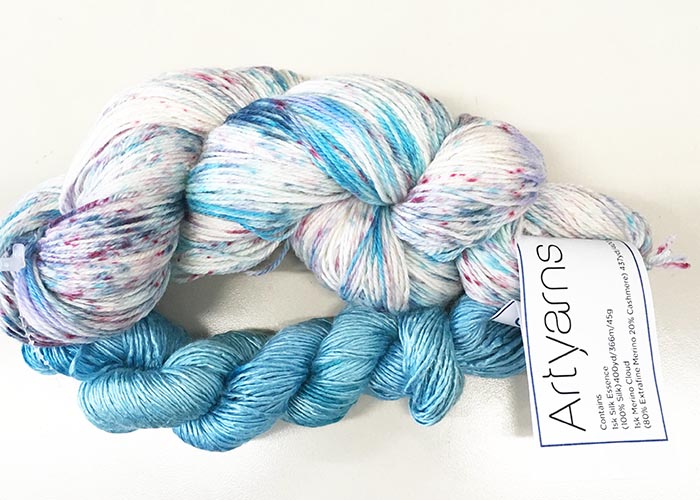 Mosaic Aqua Blue Combo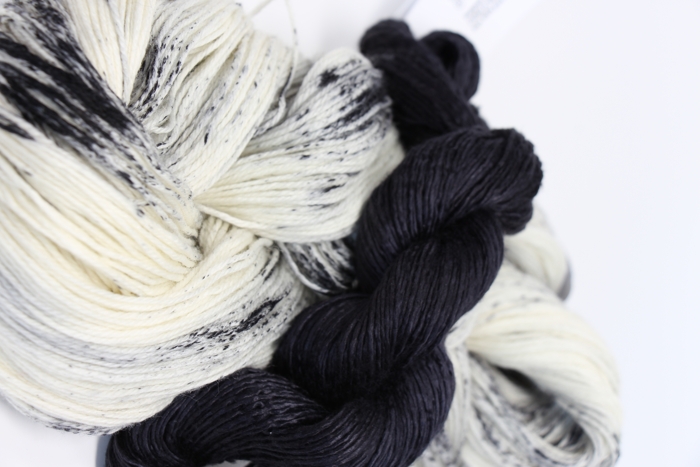 New Yorker (601/246)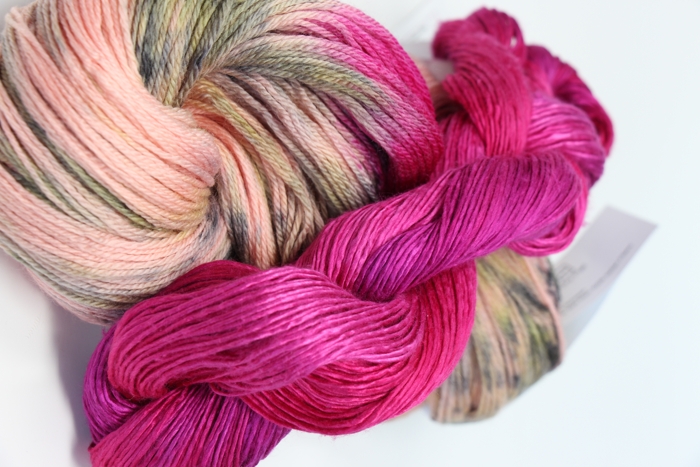 Summer Fruit (606/H1)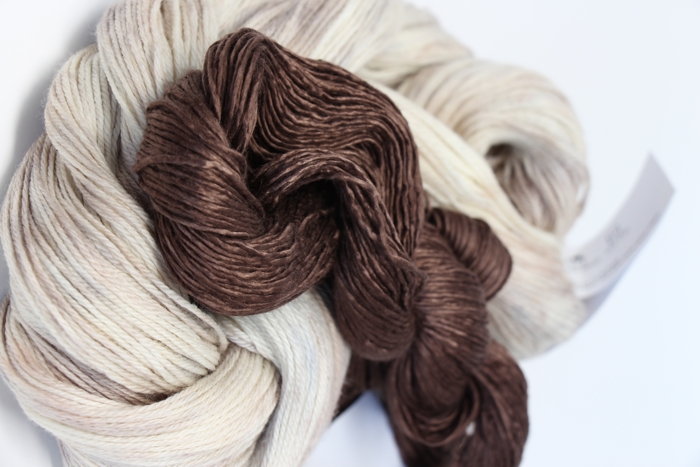 Chocolate Diva (CC7/248)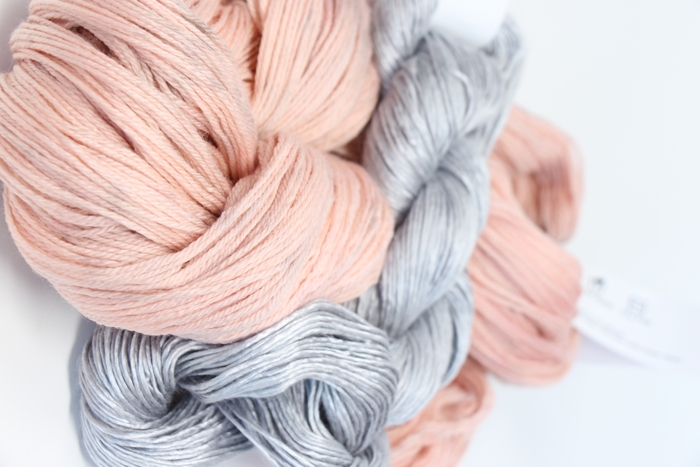 Silver Cameo (CC8/272)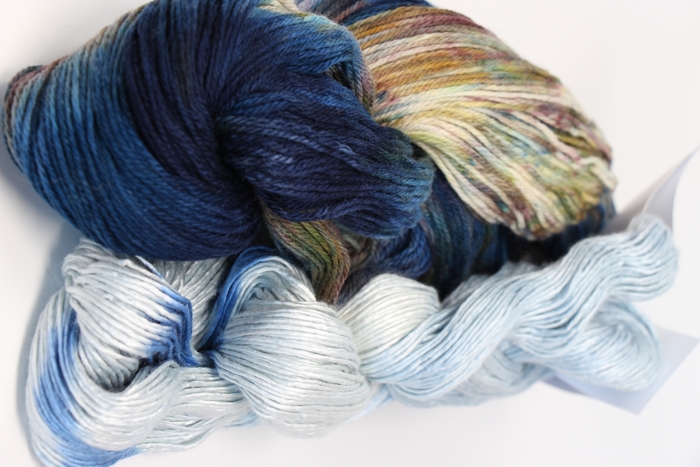 Blue Moon (607/514)
KIT USED: This Knitalong uses one Combo for the regular size, or 2 combos for the larger size - More details can be found on the knitalong page of Ravelry for Artyarns.
FIBER: A combination of two fibers, merino cloud (Cashmere & Merino) and Regal Silk
YARNS USED: Merino Cloud 400 YARDS | Regal Silk 163 Yards
NEEDLES NEEDED: KNIT | US7/4.5mm