$91-212.80 after fab discounts (Reg $114-266) + FREE SHIPPING
Fab Discounts apply automatically at checkout)
---
Gorgeous! The Slip Stitch Sweater is a fabulous, colorful project that is super easy and fun! This fabulous kit pays two colors against each other, (a solid and a multi)!
Kit Uses 3-7 skeins based on Sizing below. All purchasers will receive part 1 of the knitalong from us once it is released. You'll need to join the RAVELRY knitalong group to continue knitting the rest of the sweater along with the group. US7 Circulars recommended.
---
Materials
COLOR A (SOLID/TONAL): 2 (2, 3, 3, 3) (3, 4, 4) skeins of Merino Cloud in Solid Color (shown in 366)

COLOR B (OMBRE/MULTI): 1 (2, 2, 2, 3) (3, 3, 3) sks of Merino Cloud in Ombre Color (shown in 71006)
Needles: Size 7 US (4.5 mm) or size to obtain gauge

Sizes: 34" (36, 39, 42, 45) (48, 50, 53)" –2 inches of ease

Gauge: 5-3/4 sts and 8 rows = 1" in Slip Pattern Stitch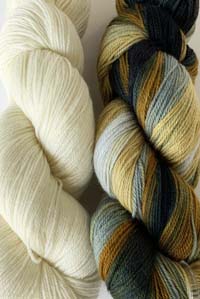 Golden Glow (250/7150)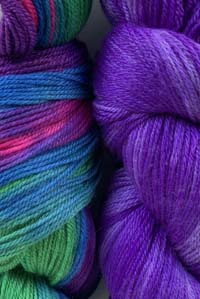 Bollywood (2035/7904)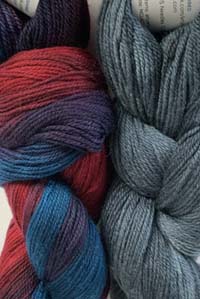 Vamp (2368/714)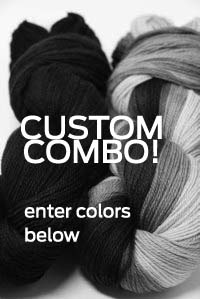 Custom Color Combo (Enter colors below)
To choose colors, please see our Merino Cloud Pages!
Gorgeous top down pattern features Artyarns Merino Cloud - uses 2 skeins! This is a fitted sweater, please make sure you check sizing and order enough for your size!
FIBER: Merino Cloud 3 - 7 Skeins (Solid/Tonal + Multi/Ombre)
Needles: US 7 Needles circular needles
Pattern will be emailed to all kit purchasers when it is released. Join the knitalong to receive the rest of the pattern from the RAVELRY KNITALONG GROUP!
Materials
COLOR A (SOLID/TONAL): 2 (2, 3, 3, 3) (3, 4, 4) skeins of Merino Cloud in Solid Color (shown in 366)
COLOR B (OMBRE/MULTI): 1 (2, 2, 2, 3) (3, 3, 3) sks of Merino Cloud in Ombre Color (shown in 71006)
Needles
 Size 7 US (4.5 mm) or size to obtain gauge
Sizes
 34" (36, 39, 42, 45) (48, 50, 53)" –2 inches of ease
Gauge
 5-3/4 sts and 8 rows = 1" in Slip Pattern Stitch
Details On Yarn used in this kit:
FIBER: 80% Fine Merino / 20% Cashmere
LENGTH: 437 yards/400 meters/100g
GAUGE: 5.5 sts = 1 inch (FINGERING/LIGHT DK) on US 5 Needles
SOURCE: Italian Merino & Cashmere
CARE: Dry clean or hand wash with AIR DRY LAYING FLAT