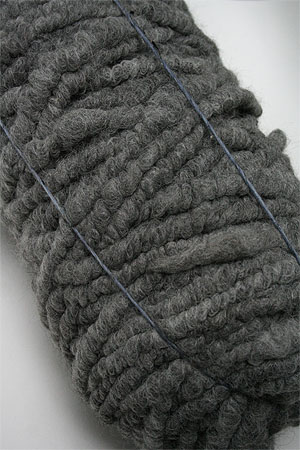 Beautiful, softly grey, with highlights and lowlightsof dark and light charcoal, this grey is a wonderful choice for a classic color! Combine it with the creamy natural, or the blended black/white and cream combo, and this yarn delivers. Whether you are knitting or crocheting using big stitch supersized needles or hooks, this yarn is a wonderful new experience for bulky yarn lovers.
$148
$120 for CYBER MONDAY ONLY!
no further discounts
Content 70% alpaca, 15% Merino wool, 15% Nylon
Gauge 1 st 1" and 1 row US50
Weight/Yardage 40oz/125 Yards
Care hand wash, lay flat air dry or dry clean
Spun from US Alpacas in Ohio


Basix Jumbo Circulars are just the ticket for this fab yarn!


Multi Fawn

Cream
Light Fawn
Black
Grey
Multi Grey (with cream)
Dark Fawn

At 1 stitch per inch, this yarn truly earns its Bulky Yarn moniker!

That's Heather from Army of Knitters in the Bobble Cowl - free pattern with any purchase of a BUMP from US - Uses one skein of either kind of BUMP - merino OR alpaca!