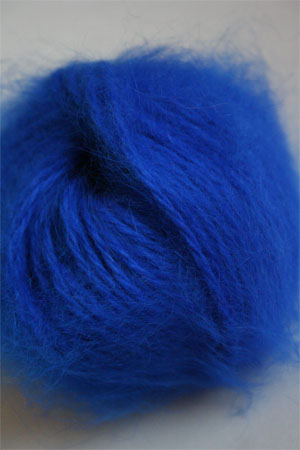 $12 after Fab Discounts applied at Checkout (Reg $15) + Free U.S. Shipping over $75!
(Avail: )
---
A bright, beautiful classic blue - very primary and intense!
---
FIBER: 100% humanely harvested French Angora Rabbit Hair
LENGTH: 33 yards/10 Grams
GAUGE: 4 stitches per inch
---
Stock item: If we don't have enough, you may over-order MOST COLORS in this yarn and your order will ship in 3-5 days. If you cannot add it to the shopping cart, that means the supply is limited to what we have! :) Please feel to jump on chat for more info!
Galler Handcombed French Angora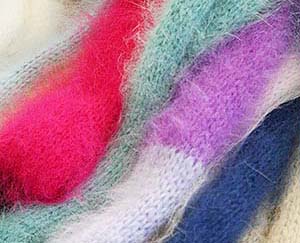 Extremely warm, this lighter than air yarn feels sumptuous against the skin, and is a favorite for cowls, hats, mittens and scarves. Galler Yarns has imported this yarn continuously since 1951. In 2013 this pure natural yarn, made from fibre hand-combed from carefully tended Angora rabbits, was officially designated as an Artisan Product in France.
Gauge depends on needle size - this can be knit as a DK or worsted, in a dense fabric or an open almost lacey one. Swatching can help determine correct gauge for your project; the swatch yarn can be re-used if undone gently. Every beautiful, adorable ball is it's own little ball of delight!
Above right, an amazing "halo effect" defines this beautifully soft angora!
---
FIBER: 100% Artisanal Hand-combed - humanely harvested French Angora Rabbit Hair
LENGTH: 33 yards/10 Grams
GAUGE: 4 stitches per inch
SOURCE: Humanely Combed French Angora
CARE: Handwash with care, dry flat; or have dry-cleaned at a facility with experience in this kind of fiber - the fiber felts easily