[an error occurred while processing this directive]
---
Fabulous roll up case neatly stores every size of the Flexis, with a few extra pockets as well.
---
Sorry! The denim case has been discontinued so the still very lovely Natural Cotton case is the only case now available.
---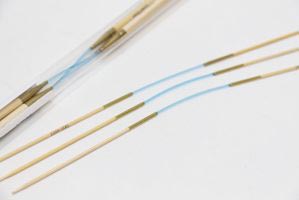 Got flexi? Check out Addi Flexi Flip Flexible Double Point Knitting needles here.
[an error occurred while processing this directive]
[an error occurred while processing this directive]