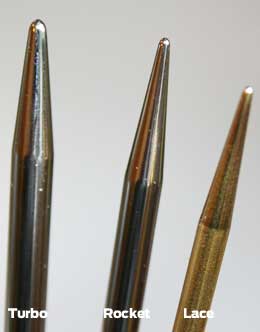 ADDI Circulars Explained:
The ADDI Turbo is the original turbo needle with the Nickel Plated Finish.

The ADDI Turbo LACE needle is a super sharp tip with a brass finish.

ADDI Sock Rockets are nickel plated brass, with a sharp lace tip in small needles sizes - 000 - 2.

The ROCKET is the same as the SOCK ROCKET, in larger sizes - US3 - 13.
Lantern Moon Whimsical Tape Measures $8.50
Chicken

Sheep

Flowers

Leaf

Peppermint

Turtle
Ladybug
Cake
Bee