$60 + FREE U.S. SHIPPING OVER $75
---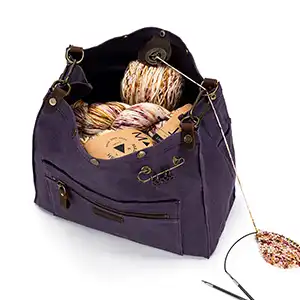 The Rucksack can be worn as a crossbody, shoulder bag, or like a clutch, and includes yarn feeder, yarn cutter, decorative pin and emergency stitch markers. Perfect small/medium size project bag or handbag, an adorable and affordable option.
---
DIMENSIONS: 12.5" (L) x 6" (W) x 11" (H)
For an extra organizer for your Rucksack—Get your Cubbies here!
---
See more of the MadelineTosh + Della Q Canyon Rose Limited Edition.